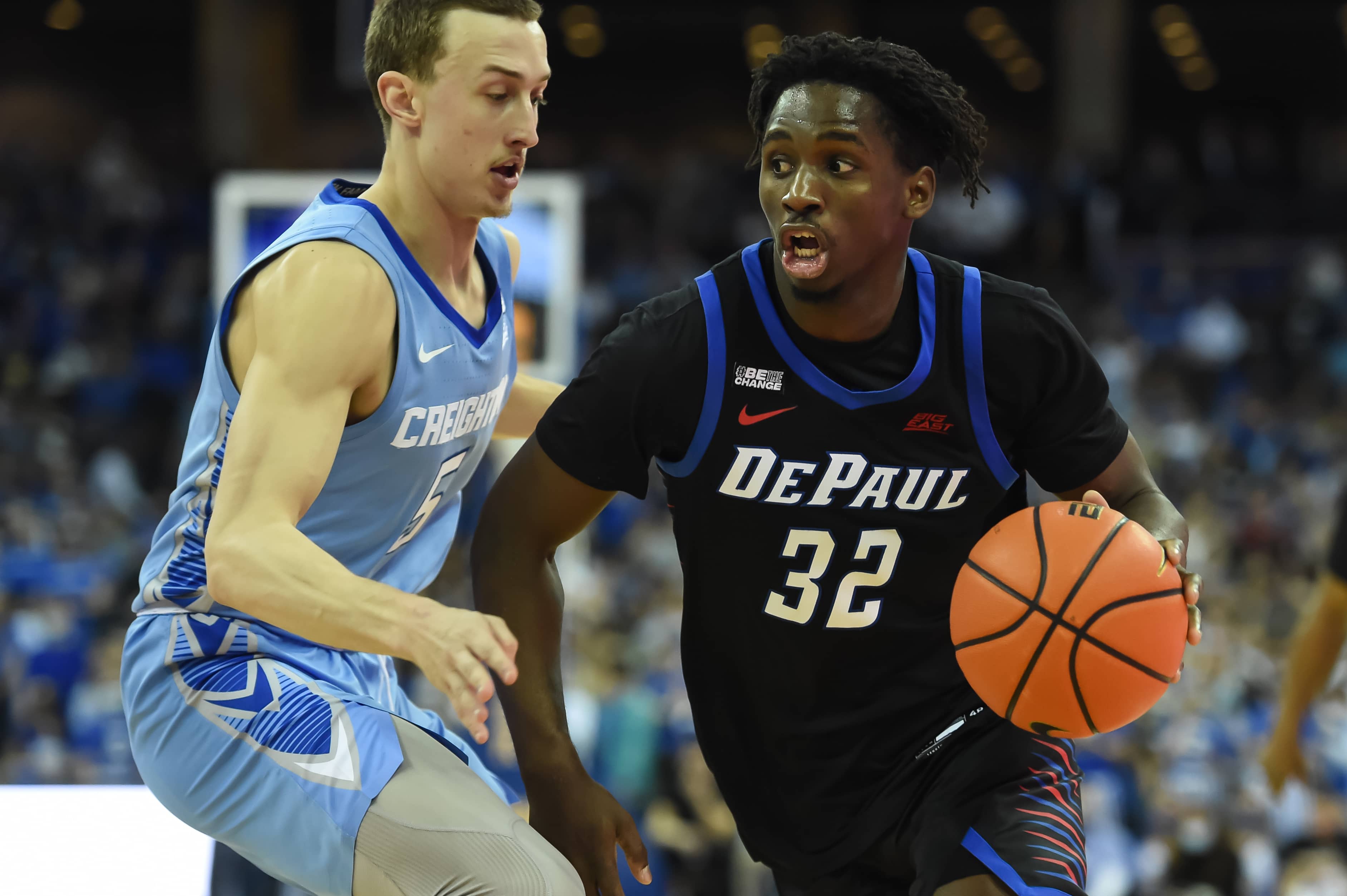 In what's been a surprising off-season so far, the Red Storm continue to turn heads with the addition of rising junior forward David Jones from Depaul. 
The addition immediately improves a St. John's roster that was desperate for a wing and a scorer – as Jones averaged 14 points and 7 rebounds last year for the Blue Demons. The Johnnies surprisingly beat out tough competition in Oregon and West Virginia to land Jones – suggesting his relationships with Joel Soriano and Andre Curbelo played a massive factor in landing the commit.  Plain and simple, Jones fits like a glove and provides a much needed talent boost at the forward position.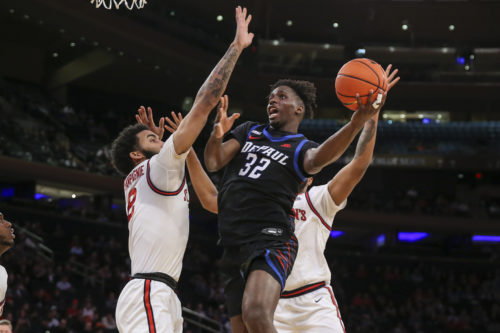 Pieces seemingly are now falling in place for St. John's as only one scholarship remains open. Tobe Akawa of Cardinal Hayes '22 has been on the radar of Mike Anderson's staff, but he's not alone as Pitt and Maryland are also in the mix, recently offering the Senior.
St. John's still needs a reliable shooter as the Johnnies look to fill the void left by Julian Champangie and Aaron Wheeler. If they can land an impact guard to complement the skill sets of Curbelo, Alexander and Jones, St John's projects to be a legitimate contender to finish in the Top-4 of the Big East. But as St. Johns fans are well aware – potential and results are two very different commodities. 
Mike Anderson's staff is known for working quietly so it's not clear who they are exactly targeting in the transfer portal, if anyone at all. It would not come as a surprise if they elected not to fill the lone remaining spot as there is a quasi back loaded roster after the starting five. However, a name to keep an eye on, is St. Bonaventure transfer, Dominick Welch. Welch has one year of eligibility left – averaging 12.3 points per game and 37% from beyond the arc over his collegiate career..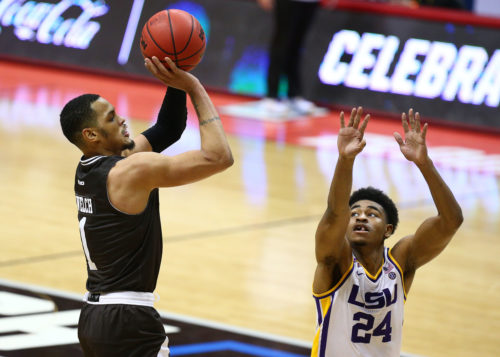 Will St. John's reach out? Will they go somewhere else, if anywhere at all? Time will tell, but in what projected as a possible rebuild year for the Red Storm, quickly has shifted to a year of optimism.