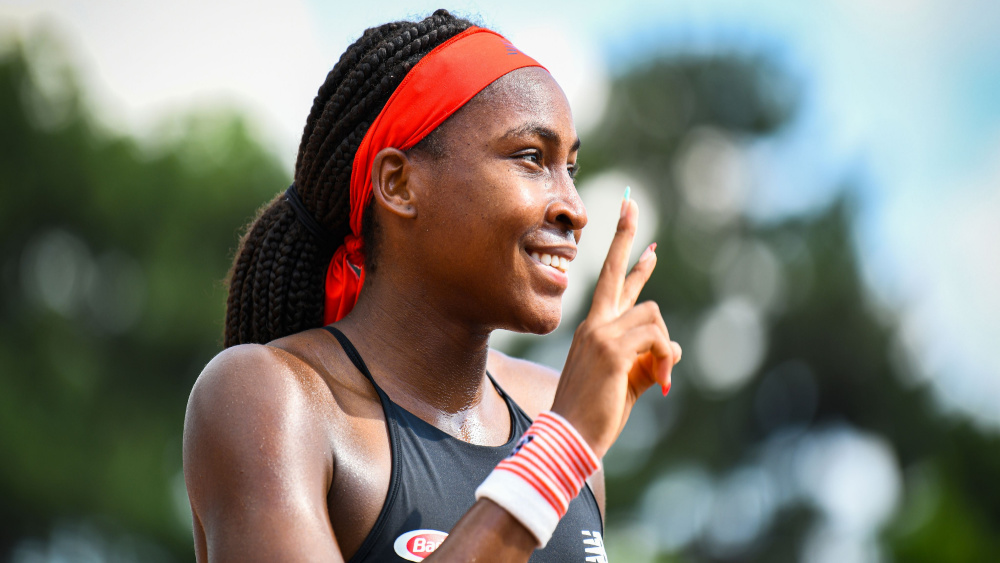 At the French Open on Thursday, American Cori "Coco" Gauff clinched her first appearance in a Grand Slam final with a straight-sets victory over Italian Martina Trevisan in the women's singles semifinal.  The 18-year-old Gauff, who hails from Delray Beach, Fla., failed to advance past the quarterfinals in her previous 10 main-draw Grand Slam appearances.
Gauff logged one ace and 14 winners in Thursday's 1-hour, 28-minute match at Roland Garros. She converted 6 of 11 break points. Trevisan converted 2 of 5 break points and committed 36 unforced errors. Gauff said after the win, "I'm a little bit in shock right now. I didn't know how to react at the end of the match. I have no words to describe how I feel."
Gauff is the youngest woman to reach a Grand Slam final since 17-year-old Maria Sharapova at 2004 Wimbledon and the youngest American woman to reach a major final since a 17-year-old Serena Williams at the 1999 US Open. She's also the youngest finalist at the clay-court major tournament since 2001, when Kim Clijsters was the runner-up a day after her 18th birthday.
The No. 18th seeded Gauff will battle No. 1 Iga Swiatek of Poland in the final Saturday in Paris at 9 a.m. on NBC.  Said Gauff: "I'm going to go into it like another match. Yeah, it's a Grand Slam final, but there are so many things going on in the world right now, especially in the U.S. It's not important to stress over a tennis match."
Editorial credit: Victor Joly / Shutterstock.com