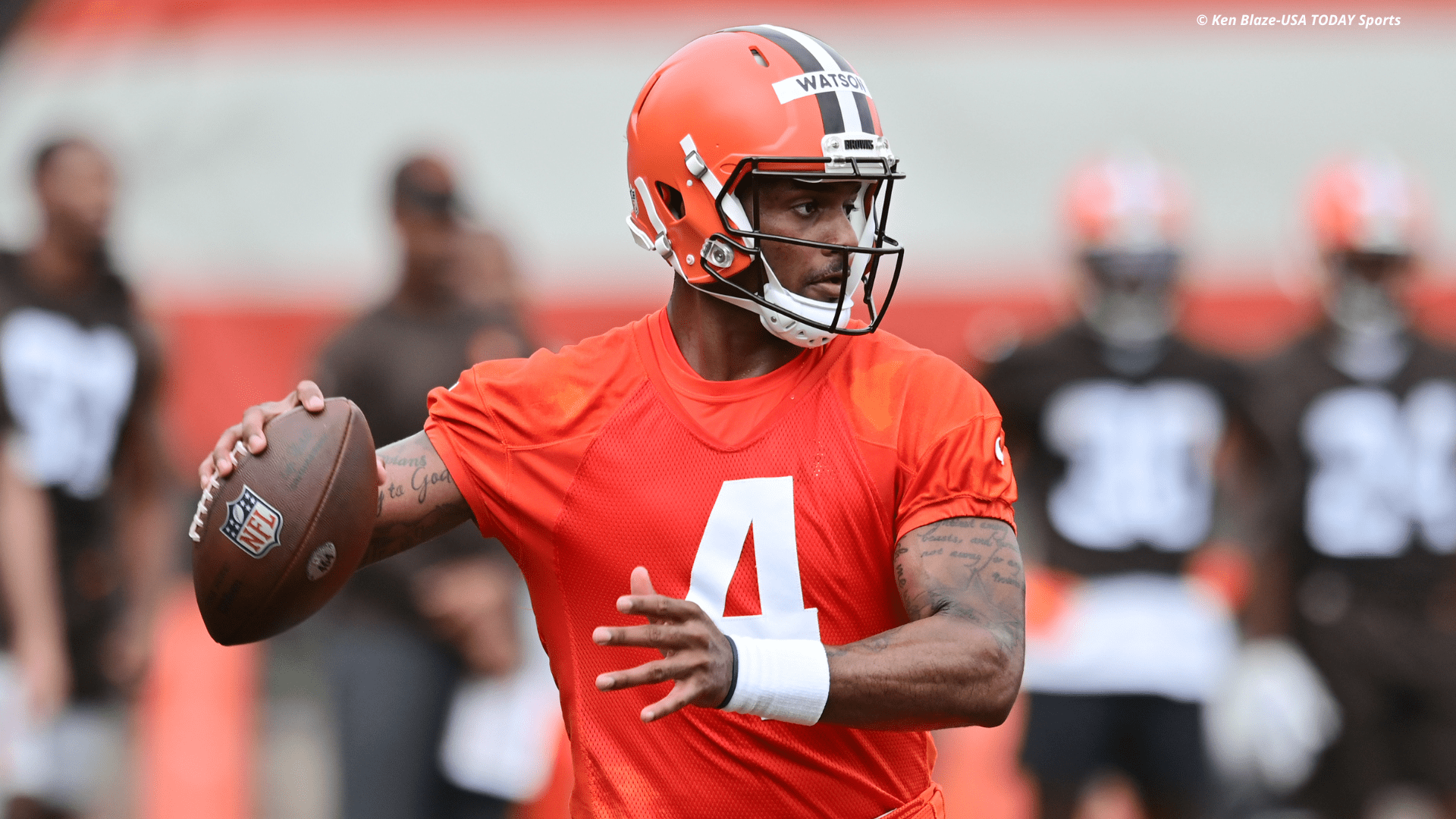 Yesterday, The New York Times published a report written by Jenny Vrentas that provided new information on the behavior of NFL Quarterback Deshaun Watson. 
In March 2021, Ashley Solis filed the first sexual assault lawsuit against Watson, alleging that he exposed himself in front of her and made her feel threatened during a massage. Since the first lawsuit, Watson has had 24 women come forward. The New York Times piece reports that Watson met with a minimum of 66 women over a 17-month period for massages, a rise from the 40 that was previously stated by Watson. His former team, The Houston Texans, provided support for him to receive the massages and a team representative drafted a nondisclosure agreement one of his now accusers threatened to discuss her experiences of his behavior during a massage. 
Watson continues to decline all allegations against him, according to his lawyer, Rusty Hardin. The quarterback has since made his Twitter account private, despite having 1.4 million followers. On his Instagram account yesterday, Watson posted lyrics from "Rich Off Pain (feat. Rod Wave)" by Lil Baby, Lil Durk, Rod Wave, "See, the blogs can't break me down, see, I'm the voice, I don't reply. But the rumors y'all done heard, I'ma humbly deny, yeah, yeah."
Earlier this year, two grand juries in Texas acquitted Deshaun Watson of criminal charges. Though, the now 24 civil cases are still active. That didn't stop the Cleveland Browns from trading six draft picks to the Houston Texans for Watson who is set to make a guaranteed $230 million, the highest guaranteed deal in NFL history. Browns owners Dee and Jimmy Haslam met with Watson before signing the deal. "It was pivotal that we, along with Andrew Berry and Kevin Stefanski, meet with Deshaun to have a straightforward dialogue, discuss our priorities, and hear directly from him on how he wants to approach his career on and off the field." The Cleveland Browns have yet to release a statement since the published piece in The New York Times yesterday.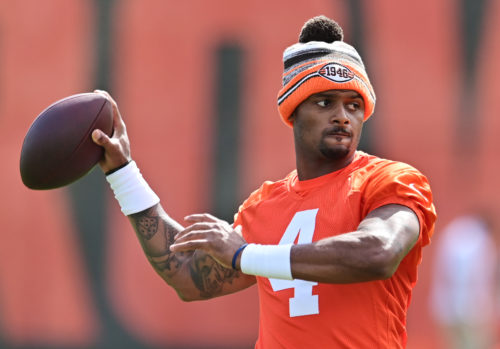 Many are calling for the NFL and the Browns to take action. Connor Orr of Sports Illustrated said that the NFL should bench Watson before minicamp for the Browns starts. ESPN's Stephen A. Smith asked on air "what does the number of accusers have to grow to before Watson gets suspended?" Oliver Connolly of The Guardian asked, "Do Cleveland believe more than 20 women are lying?"
The NFL's investigation into Watson is still ongoing, as they just ended interviews with the player on June 6, 2022. The future of Deshaun Watson's career in the NFL is yet to be decided.