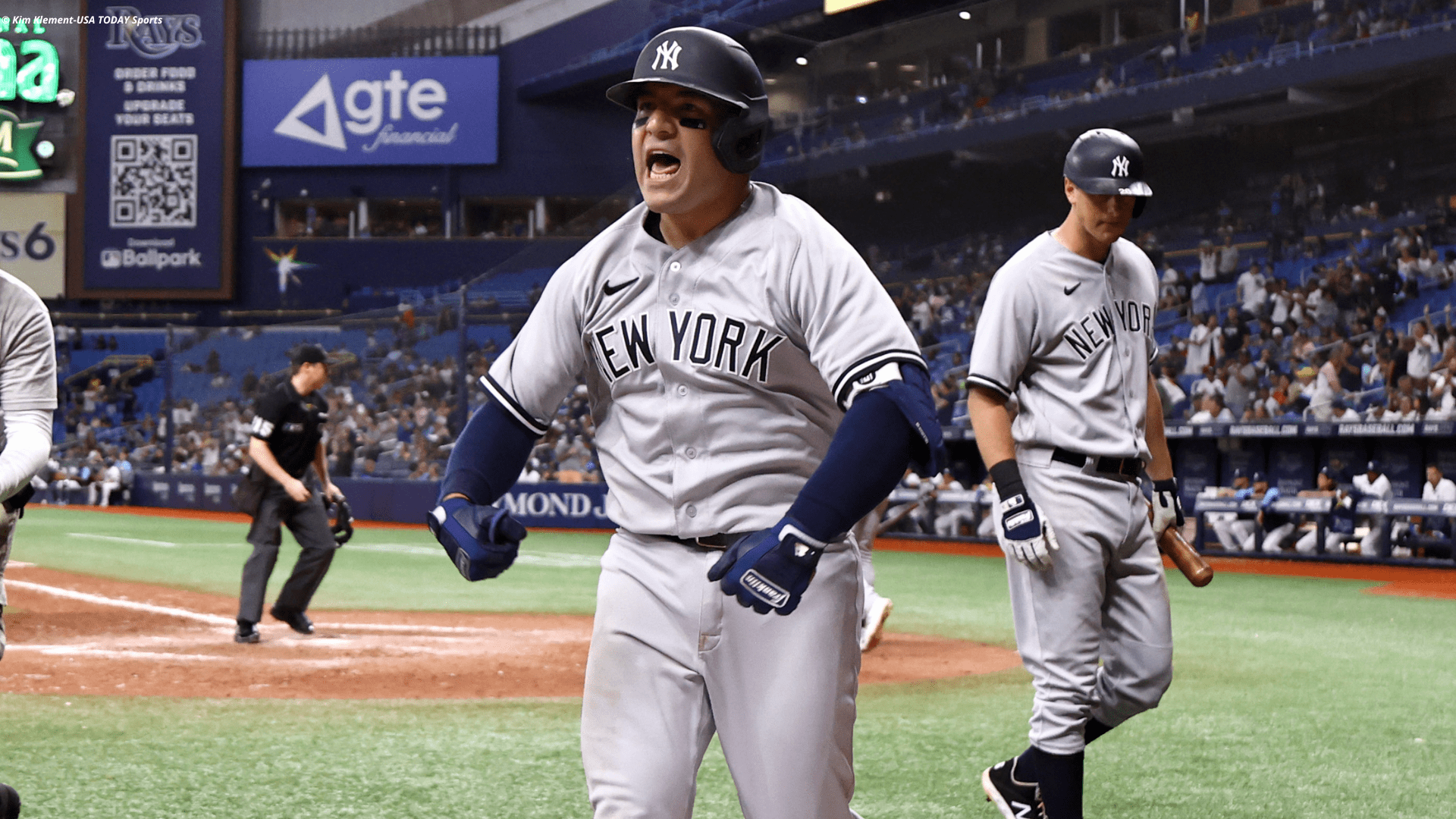 Once again, the New York Yankees showed no quit on Wednesday night; as they battled back to defeat the Tampa Bay Rays, 5-4. After falling behind 3-0 early in the game, sparked by Superstar Aaron Judge's two solo shots, Jose Trevino completed the comeback win with a 406 foot, two run blast, in the top of the eighth inning. It was the third time this season that Trevino had a clutch game winning hit for New York. 
Trevino has been a pleasant surprise for the Yankees this season. Yankees general manager Brian Cashman, late in spring training, sent the Texas Rangers pitchers Albert Abreu and Robert Ahlstrom for Trevino. Already known for his defensive and framing expertise, Trevino's bat has been a key piece for the Yankees, who own baseballs best record. Thanks to Trevino, the Yankees have now won seven straight series and are sitting at 51-18 before their four-game homestand, against the Houston Astros. In franchise history through 69 games on the season, the Yankees have only been 51-18 or better, in 1939, 1928 and 1998. They won the World Series in each of those years.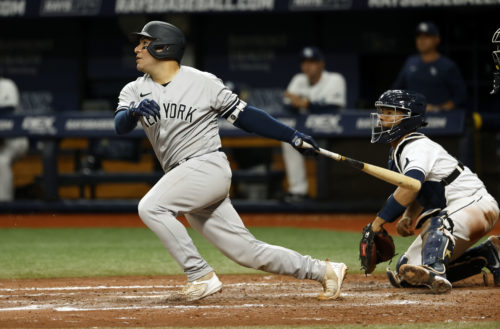 Despite still splitting time with fellow catcher Kyle Higashioka, Trevino is playing at an All-Star level this season. Not to mention, he has quickly become a fan favorite with his story this season that seems like it comes straight out of a movie. On May 24th, Trevino hit his first walk off for the Yankees, in the form of a single down the third base line. It was on his late father, Joe Trevino's birthday. Following the game Trevino told reporters, "My dad was a huge Yankees fan. He would always put me in these scenarios; he always said, 'Ninth inning, down one, you need a base hit to tie the game or win the game at Yankee Stadium."' Trevino completed his father's scenario, in a magical moment for the Yankees catcher. On June 10th, Trevino hit another walk off single, to lift the Yankees over the Cubs. It was another cinderella moment, as it was on his son's fourth birthday. 
Yankees fans have been clamoring since voting opened, that Jose Trevino should be in the All-Star game. Some magical moments to earn the love of your team's fanbase will not solely get you in, but the numbers indicate Trevino has been up to par for the All-Star gig. In just 45 games, Trevino is hitting .283 AVG, 817 OPS, 6 HR, 21 RBI, 17 runs scored, and only 16 strikeouts. Defensively, he has 12 runs saved, a 1.0 DWAR, and leads the MLB in catcher framing runs with five. Blue Jays catcher, Alejandro Kirk, is the current leading vote getter for catchers in the American League. Per Thomas Carannante, in 15 more games than Trevino, Kirk only has a .304 AVG, .882 OPS, 8 HR, 26 RBI, 8 defensive runs saved, a 0.7 DWAR, and 4 catcher framing runs. 
Trevino's feel-good season is a great story not just for Yankee fans, but for all baseball fans. The Yankees are hoping his magical year continues, as he has become a key piece in their chase for a 28th World Series title. Getting All-Star caliber play both defensively and offensively, has been a huge piece in the Yankees early success this season.