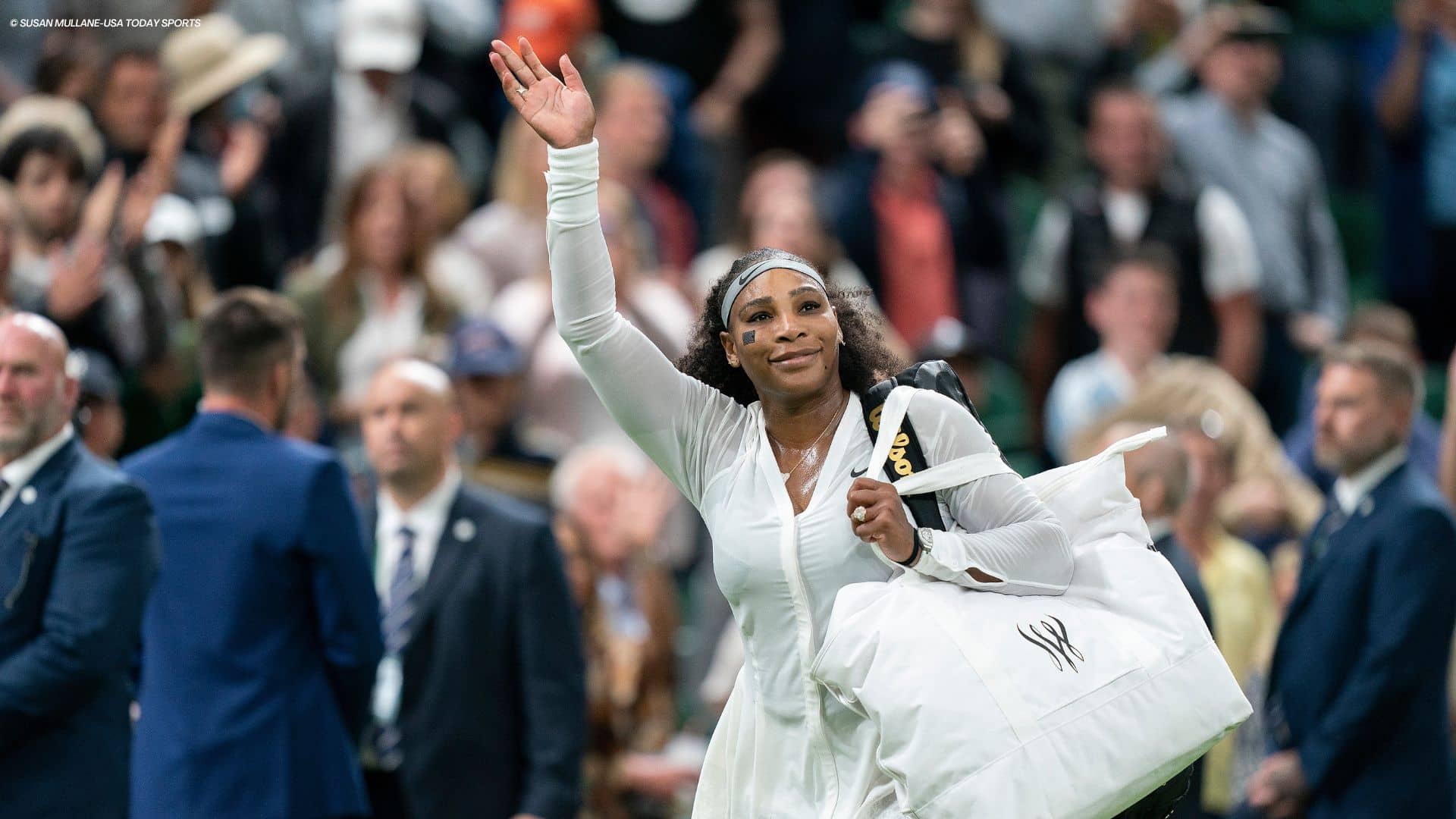 Seven-time Wimbledon champion Serena Williams returned to singles competition in the first round at Wimbledon on Tuesday, marking her first appearance in over a year. She hadn't featured in a singles match since her first round a year ago at Wimbledon, when she slipped on the grass and suffered an ankle injury. 
Serena had made her first appearance back last week, featuring in a doubles match with Ons Jabeur of Tunisia. The team defeated Sara Sorribes Tormo and Marie Bouzkova 2-6, 6-3, 13-11 at the Rothesay International tournament in England. Serena Williams is currently ranked No. 1204 in the Women's Tennis Rankings, but after her return from injury will quickly see herself rise in the ranks. Currently, she has 23 grand slam singles titles, the most by any player in the Open era.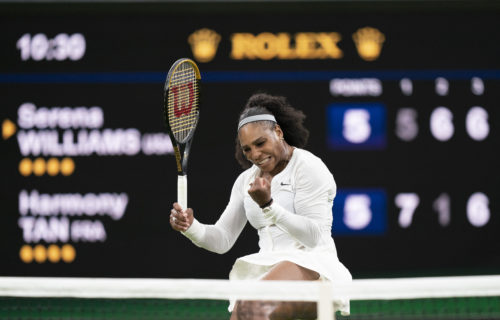 On Tuesday, Williams faced Harmony Tan of France in the first round of the championship at Wimbledon at Center Court in a late night match, Tan's Wimbledon debut. Not bad for the French player to face one of the legends of the sport on the greatest stage in tennis.
After Tan took a 2-0 lead in the first set, Serena came back with an incredible rally to gain advantage in the fourth game, eventually tying it at 2-2. After a hard back and forth set, Tan took a 1-0 advantage, winning the first set 7-5.
After winning the first game of the second set, Williams had a hard time breaking down Tan in the second game, with over 15-minutes and ten deuces resulting in a win for Serena, giving her confidence for the rest of the set. Williams won the second set 6-1, leveling the match and forcing a third set.
Tan fought back in an exciting third set, as she was set at Match point to defeat the 23-time Grand Slam Winner. Williams didn't quit and forced a tiebreaker. Serena took a quick lead, the crowd in a frenzy behind her in an exhilarating match. Tan fought back after a three point deficit to take the lead 5-4 in the tiebreaker. With a two-point swing, Williams retook the lead, but then lost it to Tan, who tied the tiebreaker at 6-6. After a hard-fought back and forth, Tan came out on top, winning the tiebreaker 10-7, stopping Williams' comeback and moving onto the second round with a score of 7-5, 1-6, 7-6 (10-7). She is set to face Spain's Sara Sorribes Tormo on Thursday June 30, 2022. 
Tan deserved the victory, fighting hard under the lights in her first appearance at Wimbledon against a giant of the sport. Despite the loss, Williams has much to be proud of in her first match back. Today's match at Center Court was certainly one for the ages.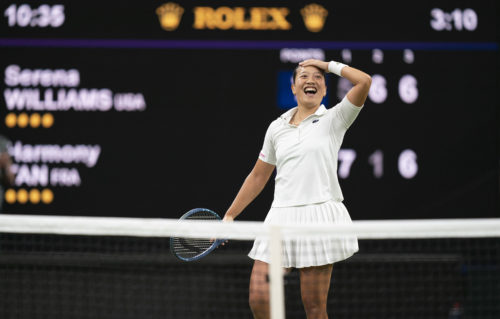 arlier this week, a reporter said to Serena Williams, "You could've been drawn against the world number 1." Williams replied, "And anyone could've been drawn to me." This won't be the last time we'll see Williams at Wimbledon as she looks to bounce back from the injury to her winning ways.
Catch all the action from Wimbledon on ESPN.
Congrats Harmony and welcome back, Serena!