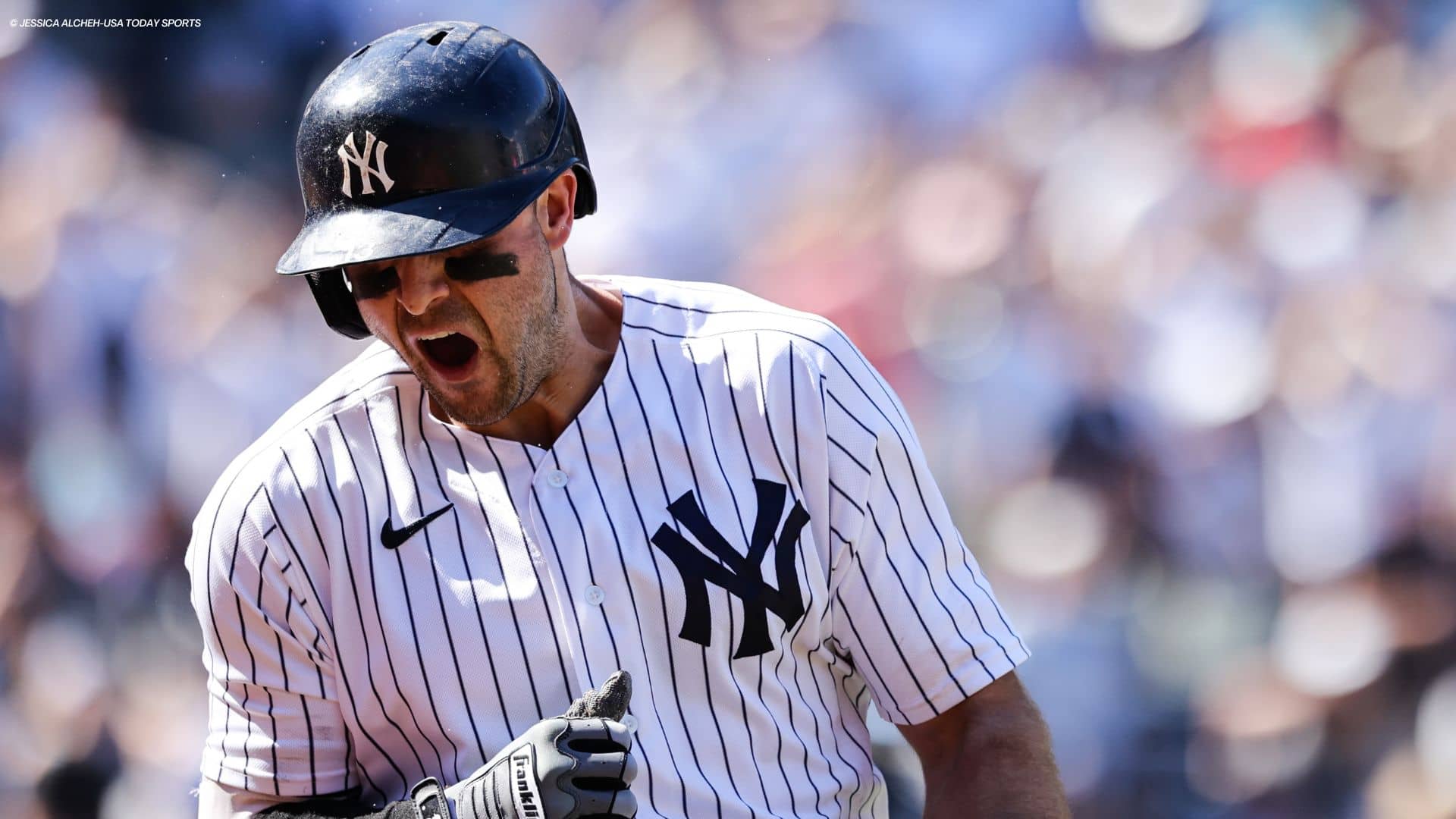 With the MLB trade deadline approaching quickly, could Yankees outfielder, Joey Gallo, be on his way out? Last summer, the Yankees sent Josh Smith, Glenn Otto, Ezequiel Duran and Trevor Hauver to the Texas Rangers for Gallo. The team envisioned adding the lefty power hitter, along with fellow acquisition, Anthony Rizzo, to give the team two serious threats from the left side of the plate. For a team known for power hitting, they were predominantly made up of right-handed hitters. Adding Gallo and Rizzo would take advantage of the infamous right field short porch in Yankee Stadium. While Rizzo has been a very solid addition for the Yankees and done just that, Gallo is starting to be looked at as a failed trade for the organization. 
Gallo has always been a homerun or strikeout guy throughout his career. He spent the off-season trying to work on his swing and become a more consistent hitter, unfortunately, the results are just not there. This season in 188-at-bats, he is only hitting for a .165 average, with 9 homeruns, 18 RBIs and a .606 OPS. To make matters worse, in his last 15 games, where he's had 41-at-bats, Gallo has 3-hits, 5 RBIs, and 20 strikeouts with a .073 average. He has 85 strikeouts in total this year which is only three less than he had with the Yankees last season after the trade. It seems as though he has also fallen out of favor with the Yankees coaching staff. He is no longer an everyday player, he sometimes goes multiple games without getting on the field and when he has played, he has been batting ninth in the lineup. 
A big part of that has been the Yankees ability to replace him in the outfield. Giancarlo Stanton has shown himself to be at his best, hitting wise, when he is also playing the field. With leading MVP candidate Aaron Judge's smooth transition to Center Field, a path was opened for Stanton to return to his regular position in right field; where he has won a gold glove award. Aaron Hicks, who is viewed as an asset to the coaching staff, has been manning the left field spot and put together a nice month of June. So, with Gallo not swinging the ball all that well, and the Yankees ability to replace his glove, he's been forced to hit the bench. With Stanton also back in the field more, it has opened the DH spot for guys like Josh Donaldson to play in. That in turn, has allowed Dj LeMahieu more playing time, who is a very important player for the Yankees and their success. It has also allowed Gleyber Torres to move back to second base, where he feels most comfortable and is having a career reviving season. One slight change has allowed for numerous others which have been beneficial to the Yankees, who own the best record in baseball. 
An argument can even be made that Gallo is blocking the way of some well performing prospects from joining the team. Miguel Andujar, who has always been a good hitter, re-invented himself to become an outfielder. He played great defensively and had some nice offensive moments when he got playing time in the majors this season. Since then he's been sent down and asked for a trade in frustration. Estevan Florial is a big named prospect who's tearing it up in AAA this season. He has had limited time in the majors, but it's clear that he is ready to have an opportunity.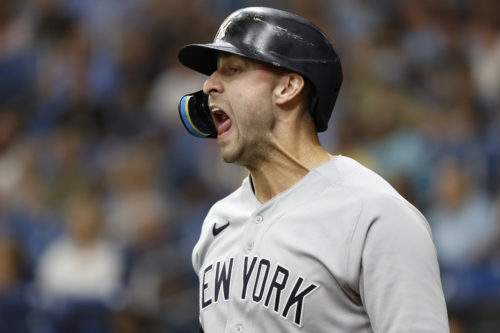 Now, also throw in the fact that Gallo has had a front row seat to watching Aaron Judge make playing baseball look easy. Matt Carpenter joined the team and started hitting bombs, and Gallo doesn't even get the chance to pinch hit because the staff doesn't trust he will get the job done. His confidence has to be exceptionally low at this point. From a general baseball fans standpoint, it sucks to see. The potential for Gallo to be a great player is there. He is also in Yankee stadium where the ability to become that great player is made even easier. But, with all of these things going on around him, and the assumption his confidence is low, a fresh start might be what is needed. It could be a good thing for both sides and it's a possibility with the trade deadline coming up.