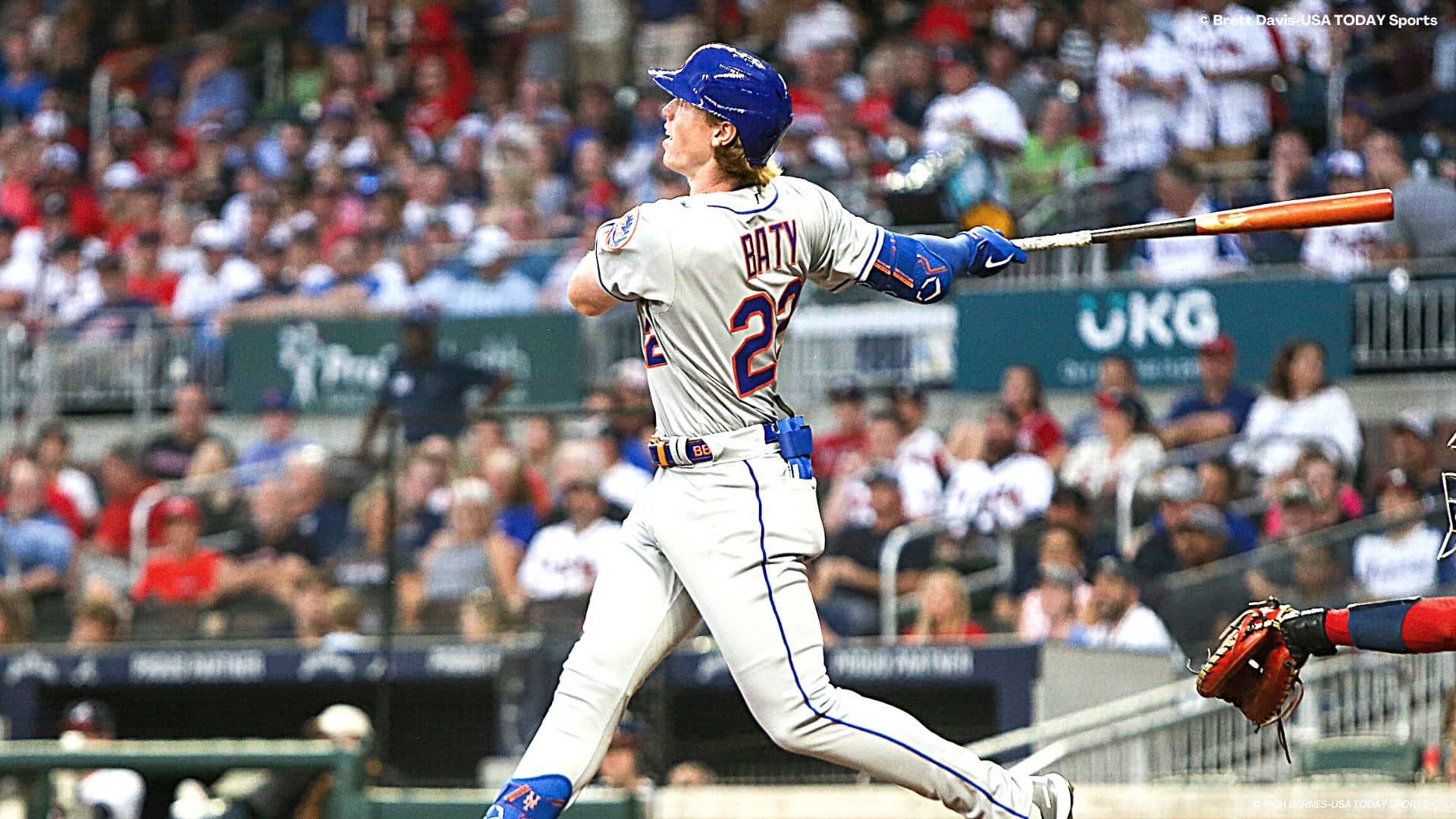 TWITTER-TEMPLATES-1-6
A moment Brett Baty and New York Met fans will remember forever.
The Mets #2 Prospect wasted no time in his MLB debut, homering in his first major league at-bat Wednesday against the Braves. Baty pulled a ball 377 feet to right center off Jake Odorizzi in the second inning. He made outs in his remaining three at-bats, but the second of those was an awfully loud one, coming off the bat at 113 mph. It was the hardest-hit ball of the game.
Amazing. Brett Baty hits a two run Home Run in his major league at bat to put the Mets up 4-0.
pic.twitter.com/bHMgfuh5Mn

— 77wabcsports (@77wabcsports) August 17, 2022
Baty's long ball powered the Mets to a 4-0 lead after Starling Marte & Francisco Lindor jumpstarted a slumping Mets offense, hitting back-to-back homers in the first inning. New York dropped the first two games of the series to Atlanta and found there NL East lead shrink to just 3.5 games entering action Wednesday night.
"I'm here for a reason," Baty said. "I'll let it show."  joined Mike Jacobs, Kazuo Matsui, Mike Fitzgerald and Benny Ayala as the only Mets to open their careers with a homer in their first at-bat.
"He probably thinks he belongs here now," starting pitcher Max Scherzer said. "That's a good thing. That's what we need.".
"Regardless of what happens, there is a moment that you kind of step back and take it all in from a baseball fan standpoint and put yourself in their shoes a little bit," Showalter said. "You do kind of live through it with them and hope that things go well for them."