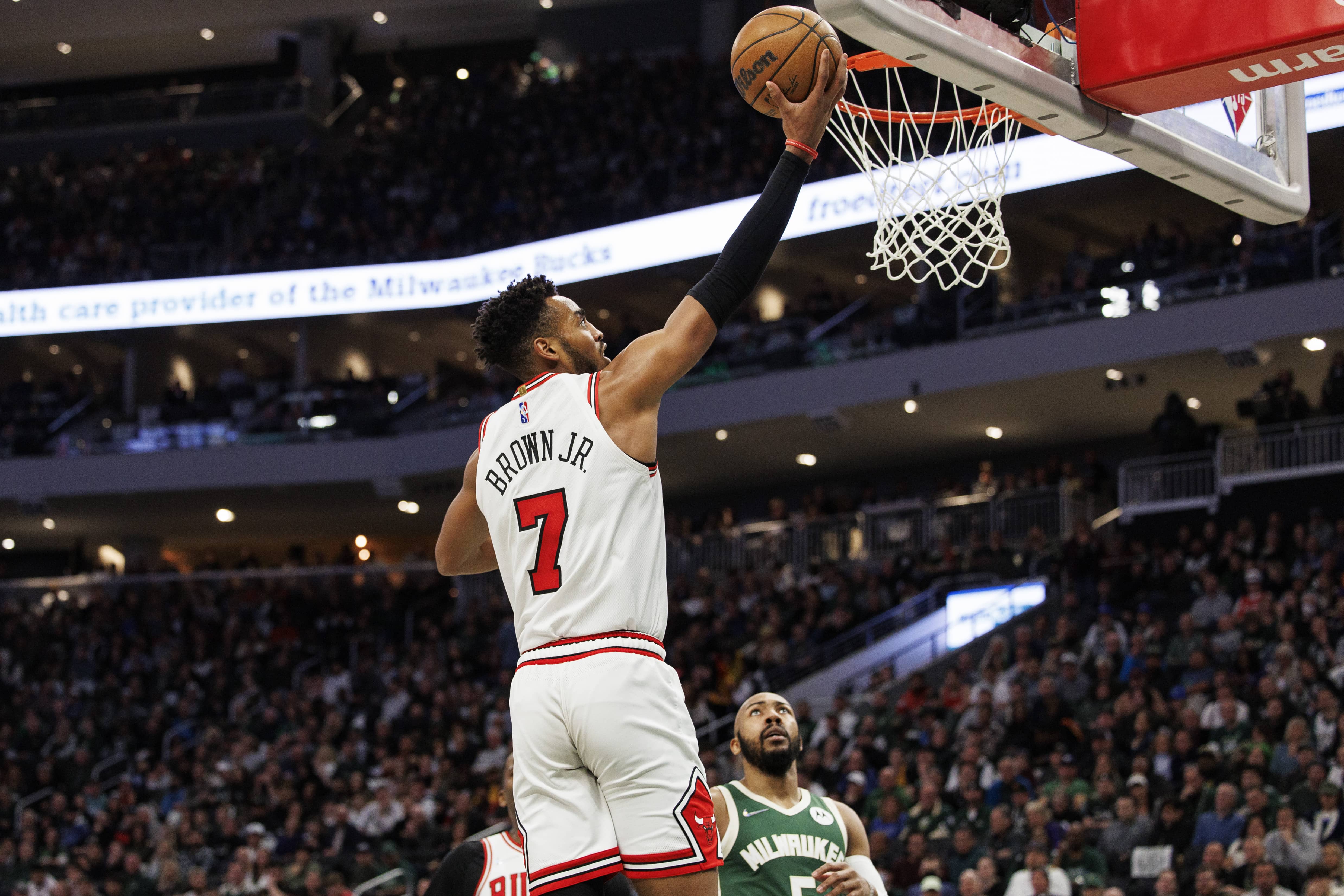 Troy Brown Jr. signs a 1-year/$1.9 million contract with the Los Angeles Lakers.
Signing Grade: C-
Since LeBron James came into town just 4 years ago, it feels like the Lakers have had 3 separate rebuilds of their roster. What they're going through right now is another. After a horrendous miscalculation of how well they would do last year, they're dumping the majority of old veterans to replace with younger, fresher talent. The issue is, most of the good young, fresh talent wasn't available.
Troy Brown Jr. was a player better in concept than in play. In his two stints in Chicago and Washington he was thought to be a guy who could be a 3-and-D type rotation player, but managed to fall short of both marks to qualify as such a player. Outside the arc is where he saw the majority of his action with the ball in the four years he's been in the league, and has shot an underwhelming 33.7% from there.
With the 3-headed, ball-dominant dragon that is LeBron James, Anthony Davis, and Russell Westbrook, most players on the team will be left with being predominantly spot-up shooters on offense, which Brown Jr. has not been very good at. Over the past two seasons, on shots that are marked as "open" or "wide open" (closest defender is 4+ feet away), Brown Jr. shot just 33.9% on 3-pointers on 168 attempts. This is a huge red flag for a player whose main role scoring is going to be exactly that.
Defensively too, he's been nothing more than mediocre so far in his career. For a longer wing, Troy Brown Jr. just never seemed to have the defensive awareness or burst to create plays on that end of the floor, nor be much of a threat on his assignments off the ball.
He's going to turn 24 next season, and they nabbed him for a single-year minimum contract so there isn't any risk involved, but it's unlikely Troy Brown Jr. will make much of an impact for the Los Angeles Lakers at all next season. It's not a flagrant signing more than just a roster spot to dump some unimportant minutes on throughout the season to let the rest of the roster to rest, but for a team who still has championship aspirations, it doesn't help very much.