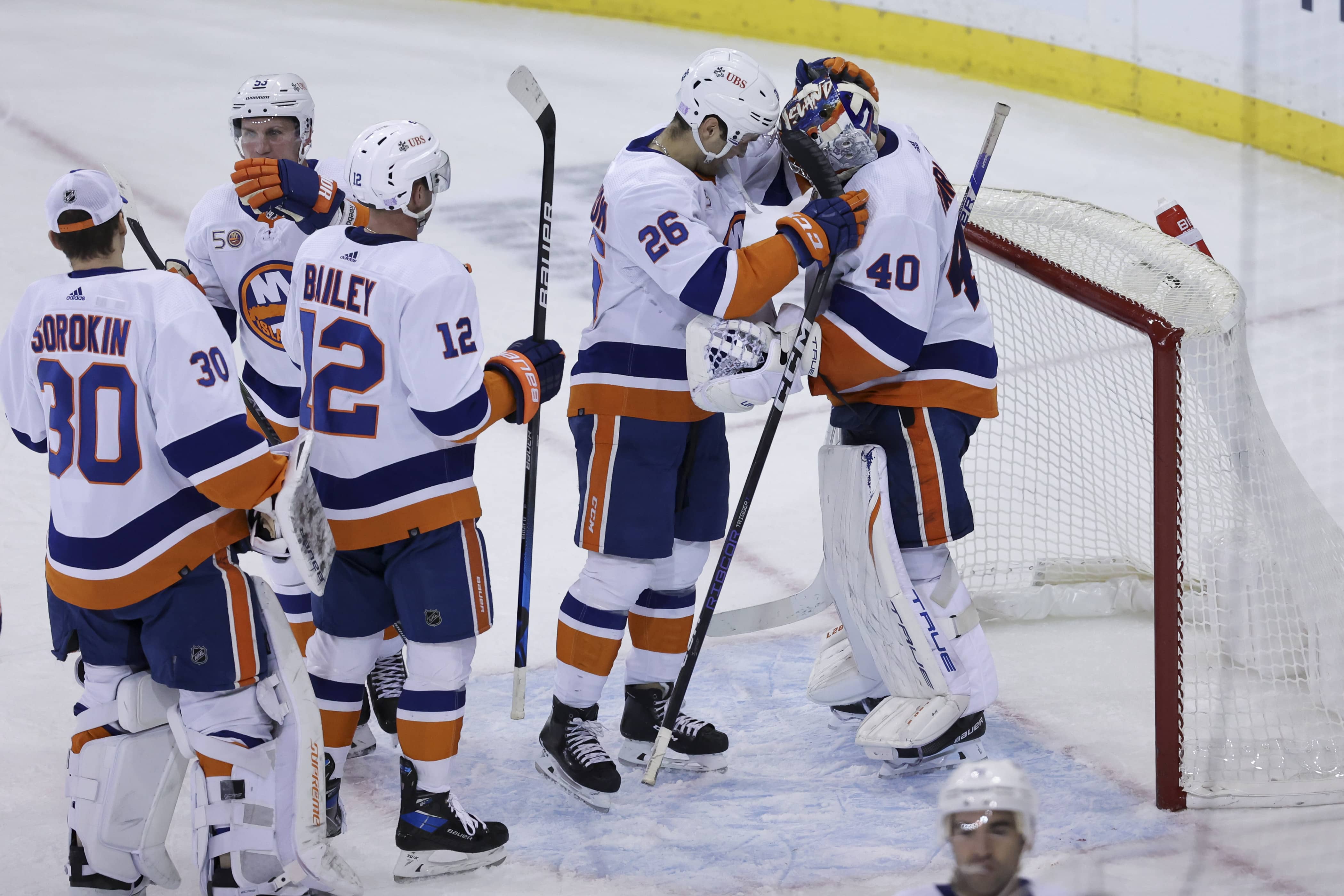 The Islanders battled back down 3-1 heading into the third period for the second night in a row and defeated the New York Rangers 4-3 at Madison Square Garden. They seem to be a team that takes about two periods to really get going. If there is one factor that Islanders first year head coach Lane Lambert has instilled into his players, it is resiliency.  
The Isles took an early lead courtesy of forward Kyle Palmeri on the power play. Defenseman Ryan Pulock took a slapshot from the point and Palmeri buried the rebound through the five hole of goaltender Igor Shesterkin. Similar to the first two games however, in which they had to make a comeback, the Isles got complacent early. 
Just about six minutes after the Islanders took the lead, the Blueshirts tied the affair. Filip Chytil was left uncontested in the slot and sniped one blocker side on Semyon Varlamov who didn't even see the puck. The Islanders got sloppy from there. Fourth line centerman Casey Cizikas was called for a high stick on Rangers forward Alexis Lafreniere sending the Rangers to the power play which carried over into the start of the second period. 
The Rangers cashed in on that power play just 22 seconds into the second period. Rangers forward Artemi Panarin dished a laser pass to Chris Krieder who buried it five hole on Varlamov. The sloppy play narrative continued throughout the second period as the Islanders went on to commit three more penalties. 
The Rangers could have left the second period up 4-1 had the puck completely crossed the goal line on the fourth power play opportunity. Nonetheless, Vincent Trocheck was able to score on that same opportunity putting the puck up into the "toy department" as Islanders color commentator Butch Goring likes to say. The Islanders refused to go down without a fight.
Defenseman Adam Pelech gave the Islanders the spark they needed just 14 seconds into the third period. He ripped home a wrist shot as Shesterkin was being screened by his own defenseman, Jacob Trouba. The goal parade did not end there as Brock Nelson went on to tie the game up with his sixth of the year. Then came some controversy. 
Islanders forward Oliver Wahlstrom tripped Rangers forward Kappo Kakko right in front of the referee prior to what would be the game winning goal but nothing was called. They played on and captain Anders Lee found the back of the net with 5:30 left in the third period to give the blue and orange the eventual victory. The two rivals have one more game against each other this season.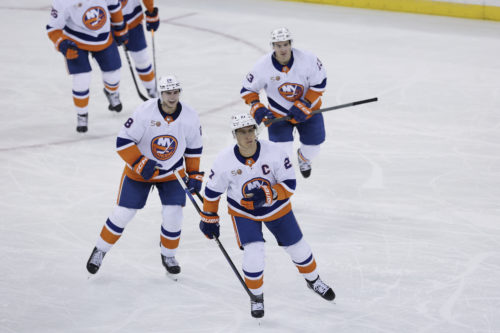 The Islanders now sit at second place with 18 points, one point shy of the red hot New Jersey Devils for first place in the Metropolitan division. They next take on the Arizona Coyotes at UBS Arena tomorrow at 7:30 p.m.