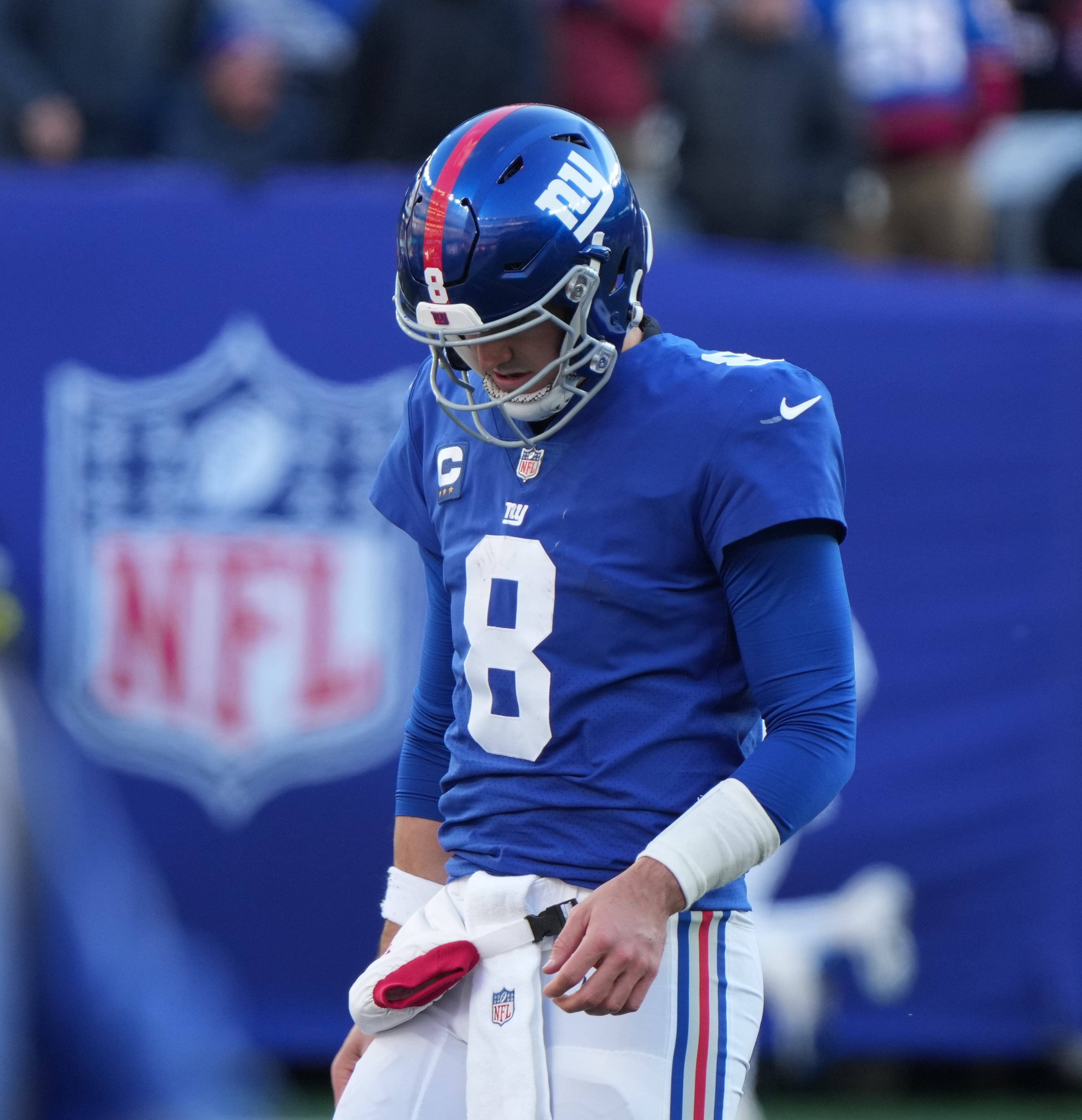 After 11 weeks of flying high, the New York "Football" Giants find themselves in a bit of a predicament going into arguably the biggest game of their season. On Thanksgiving, they are scheduled to appear at AT&T Stadium in Arlington, Texas for a showdown against division-rivals, the Dallas Cowboys.
Both teams are coming in 7-3, with Dallas ahead of New York based on the tiebreaker from week 3. The difference here is that Dallas is coming off of a monumental win at the Minnesota Vikings 40-3. The Giants? They got worked by the lowly Detroit Lions at home 31-18, a missed opportunity for Brian DaBoll to stay level with the Philadelphia Eagles for first place in the NFC East. It was a bad loss for New York, and they suffered more than just their second home loss of the year, they lost multiple key players that will definitely be missed as the season unfolds.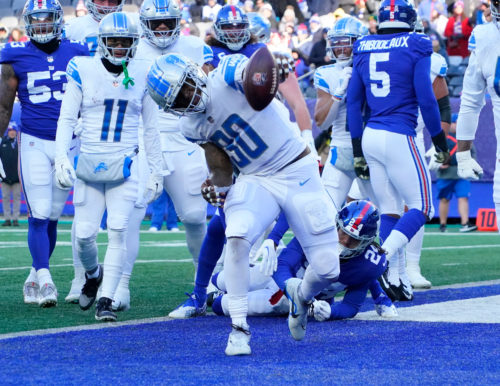 They lost their starting CB Adoree' Jackson to an MCL sprain, with Ian Rapoport of NFL Network reporting that Jackson could miss anywhere from four-to-six weeks. Jackson joins fellow starting CB Aaron Robinson (knee) on the injury list, with second-string CB Fabian Moreau (oblique) now ruled out for Thursday's game. Defensively, Wink Martindale has already had to deal with replacements after S Xavier McKinney (hand) suffered a freak accident during the bye week, forcing him to miss a few weeks and maybe more.
Their rookie S Dane Belton has filled in for the time being, with some big plays being made in response to the call-up. Belton (Clavicle) was limited in practice for the past couple of days, marking him as questionable. Backup CB Jason Pinnock (jaw) was clearly out-matched last weekend against the Lions, and even his Thanksgiving game status is up-in-the-air. The Giants have other talent defensively, but the secondary will be a big question mark going into Arlington.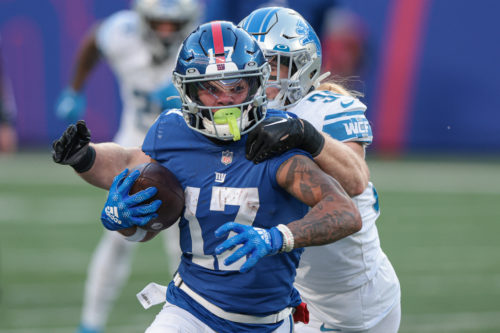 When it comes to moving the ball on offense, the trenches are looking thin with multiple absences on the offensive line. C Jon Feliciano (neck), OT Evan Neal (knee), G Shane Lemieux (toe), and G Joshua Ezeudu (neck) have all been ruled out for the contest, with OT Andrew Thomas (illness) and OT Tyre Phillips (neck) questionable to play. On Sunday, WR Wan'Dale Robinson joined Sterling Shepard on the season-ending shelf after he tore his ACL, meaning Robinson's season is over. To make matters worse, Richie James (knee), who has struggled in recent weeks on special teams, is also questionable for the contest, leaving the WR room to Darius Slayton, Kenny Golladay, David Sills V, Isaiah Hodgins, and Marcus Johnson. Tanner Hudson continues to manage the TE role with Daniel Bellinger still recovering from his eye injury.
In their final seven weeks, the Giants will play five divisional games (two vs Washington, two vs Philadelphia, Thanksgiving vs Dallas) along with a trip to Minnesota and a home game against Indianapolis. The Commanders are in last place in the NFC East, but they are 6-5, aching for a way to get into the postseason. We don't have to go over the season that the Philadelphia Eagles are having. At 9-1, they have the best record in the NFL. The Vikings just got destroyed by Dallas, but they hold an 8-2 record just like the Kansas City Chiefs do (T-2nd best in NFL). That gives Minnesota first place in the NFC North. The Indianapolis Colts are the only team left on the Giants schedule with a losing record, but the Eagles just barely survived them by a single point, raising some concerns about facing Indy.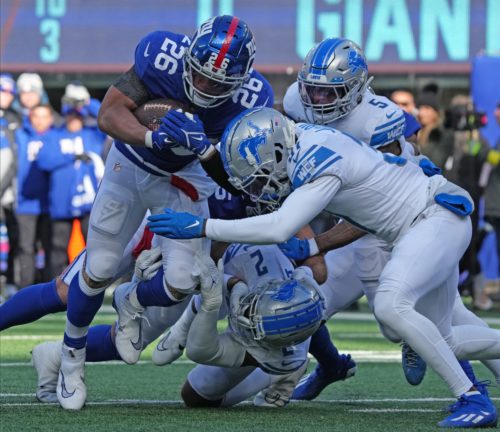 Even after turkey day, New York has a lot of hurdles that they will have to overcome in order to assert themselves into the playoff pecking order. It looked very feasible at 7-2 coming off of the bye playing a below .500 team at home. Now, a mountain is slowly starting to develop for the G-Men to climb. They have always found new and creative ways to win games. Daniel Jones will have practice-squad players out there, so it looks like Saquon Barkley will be getting a good portion of the calls. Brace yourselves, because the next few games could tell us all about the New York Giants and their playoff chances.