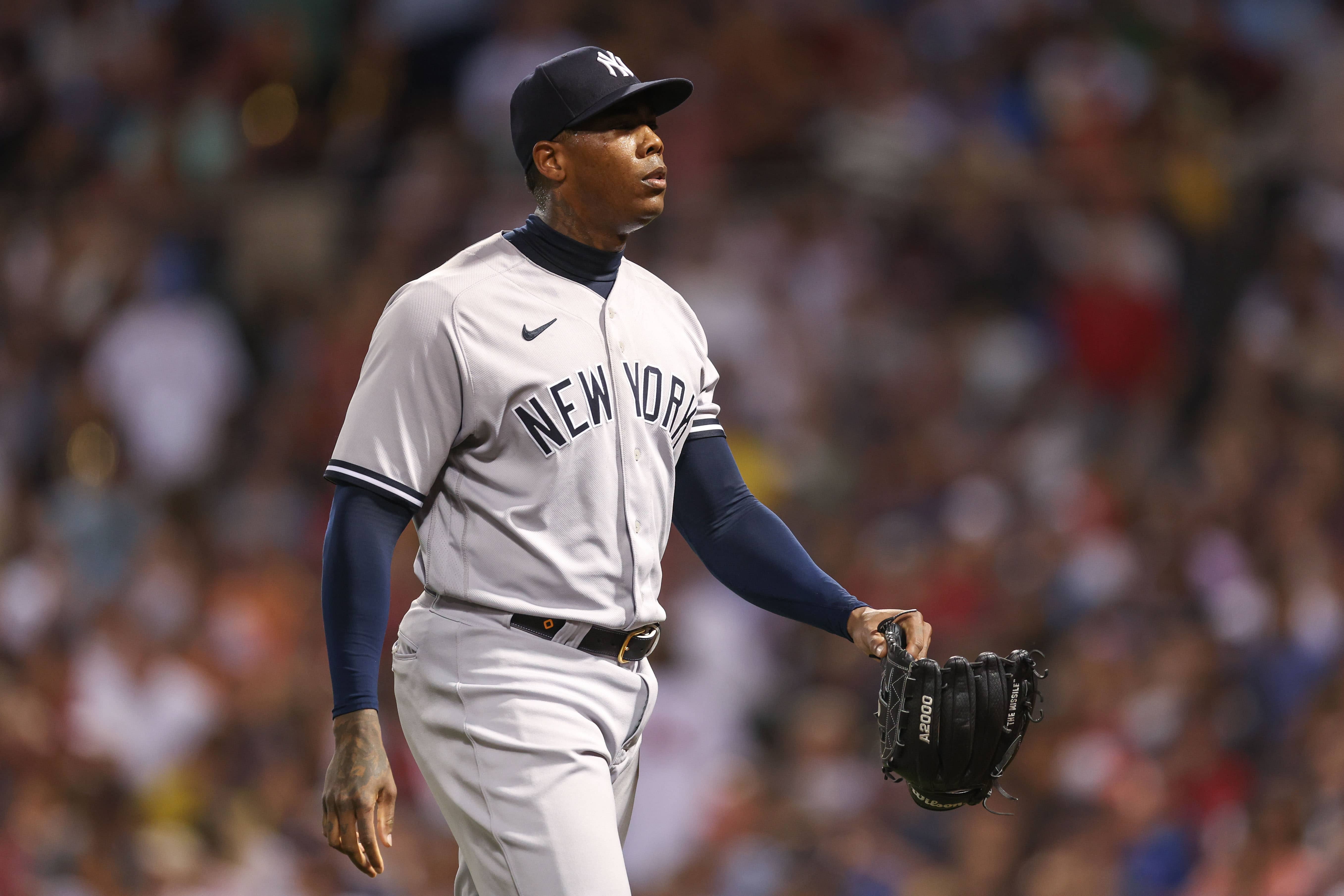 According to Mark Feinsand of MLB.com, the Royals and Aroldis Chapman are in agreement on a one-year, $3.75 million contract.
Woah.
The Royals' seemingly have an established closer in Scott Barlow, who compiled a career-high 24 saves last season, and the team recently came out saying they want to put an emphasis on developing young pitchers.
That all goes out the window.
It's possible Kansas City could flip the veteran lefthander to a contender at the trade deadline for prospects if he can revitalize his career.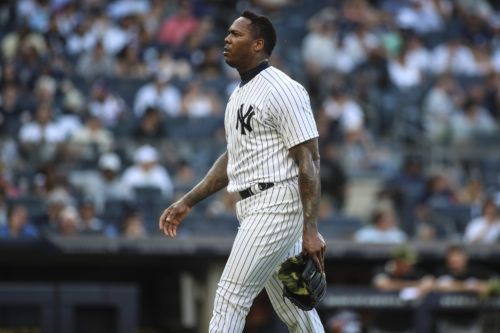 Chapman is fresh off his worst big league season in which he posted a 4.46 ERA and 1.43 WHIP across 36 1/3 innings (43 appearances) last season for the Yankees before being left off the postseason roster.
Although Chapman began the year with 12 scoreless appearances, he was was placed on the 15-day IL with left Achilles tendinitis in May, missing the next six weeks, and losing his role as the Yanks' closer to 2022 All-Star Clay Holmes.
He finished the season with nine saves, his fewest during a full season since 2011.
The 34-year-old will likely serve in a setup role for the Royals entering Spring Training.