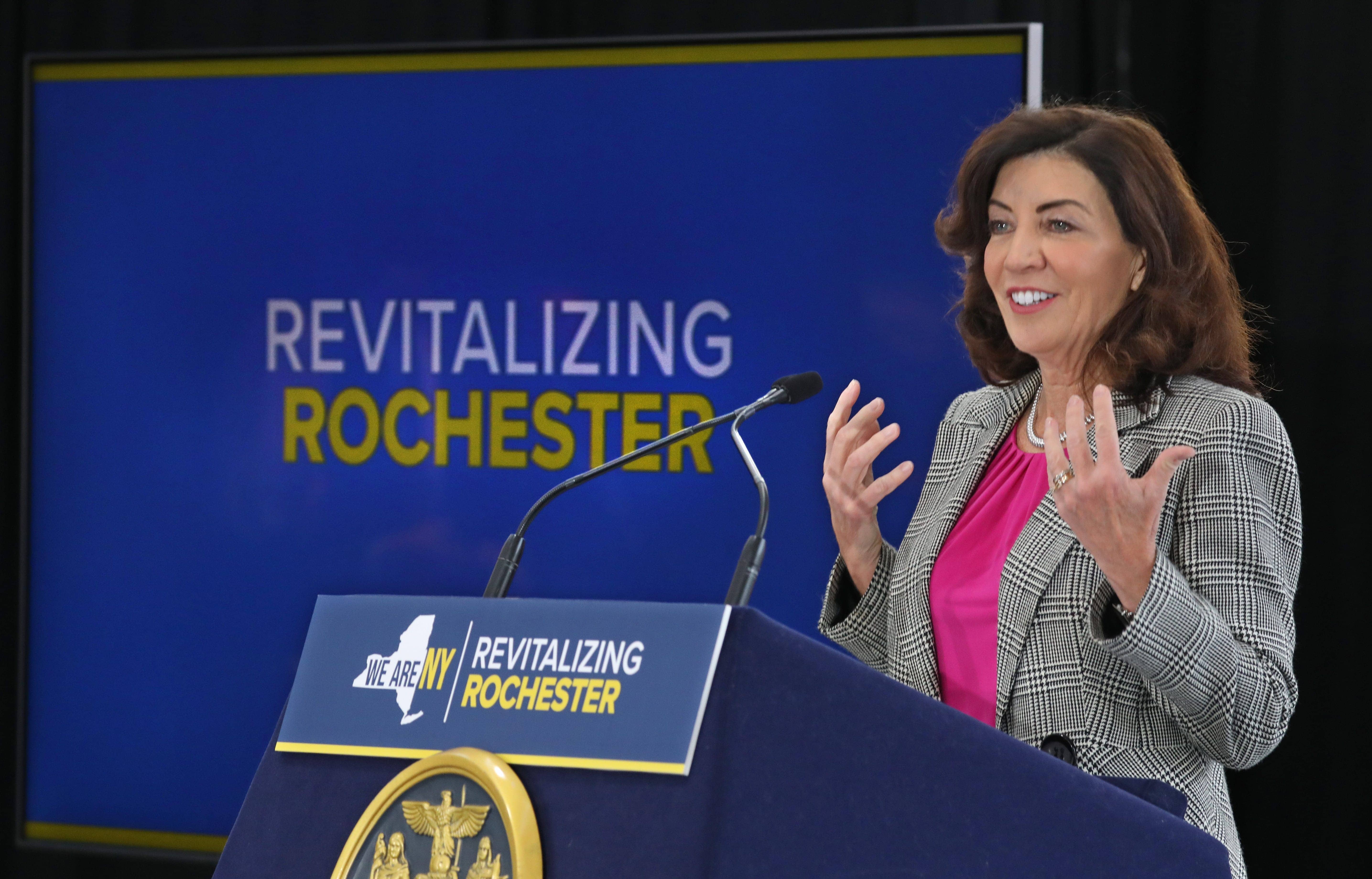 New York Governor Kathy Hochul wants to bring Damar Hamlin to the Big Apple. The Governor was at an event in East Harlem yesterday when she revealed she spoke to the 24-year-old, saying he wants to use "the gift of his story" to inspire others.
Hochul added  "the hopes and prayers of 20 million New Yorkers have been with him throughout his recovery," and closed the message with #LoveForDamar.
Hamlin, who went into Cardiac Arrest on January 2nd, replied, "I'm excited to see how our collaborations in the future will help and affect so many."
Hochul is a Buffalo native and a life-long Bills.
The Bills and Bengals will ironically meet in the divisional round of the playoffs on Sunday at 3:30, just three weeks after the tragic innocent took place. There has been speculation that the Pittsburgh native will be in attendance for the marquee matchup.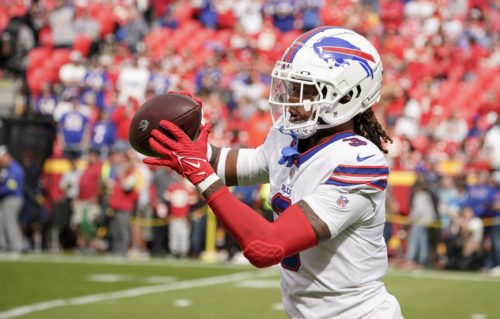 Coach Sean McDermott said Hamlin has been at the facility "almost daily." The Bills safety first visited the team Saturday during their practice before their playoff game against the Miami Dolphins.
McDermott said Hamlin is "just trying to get back to a little bit of a routine and just get himself acclimated again."