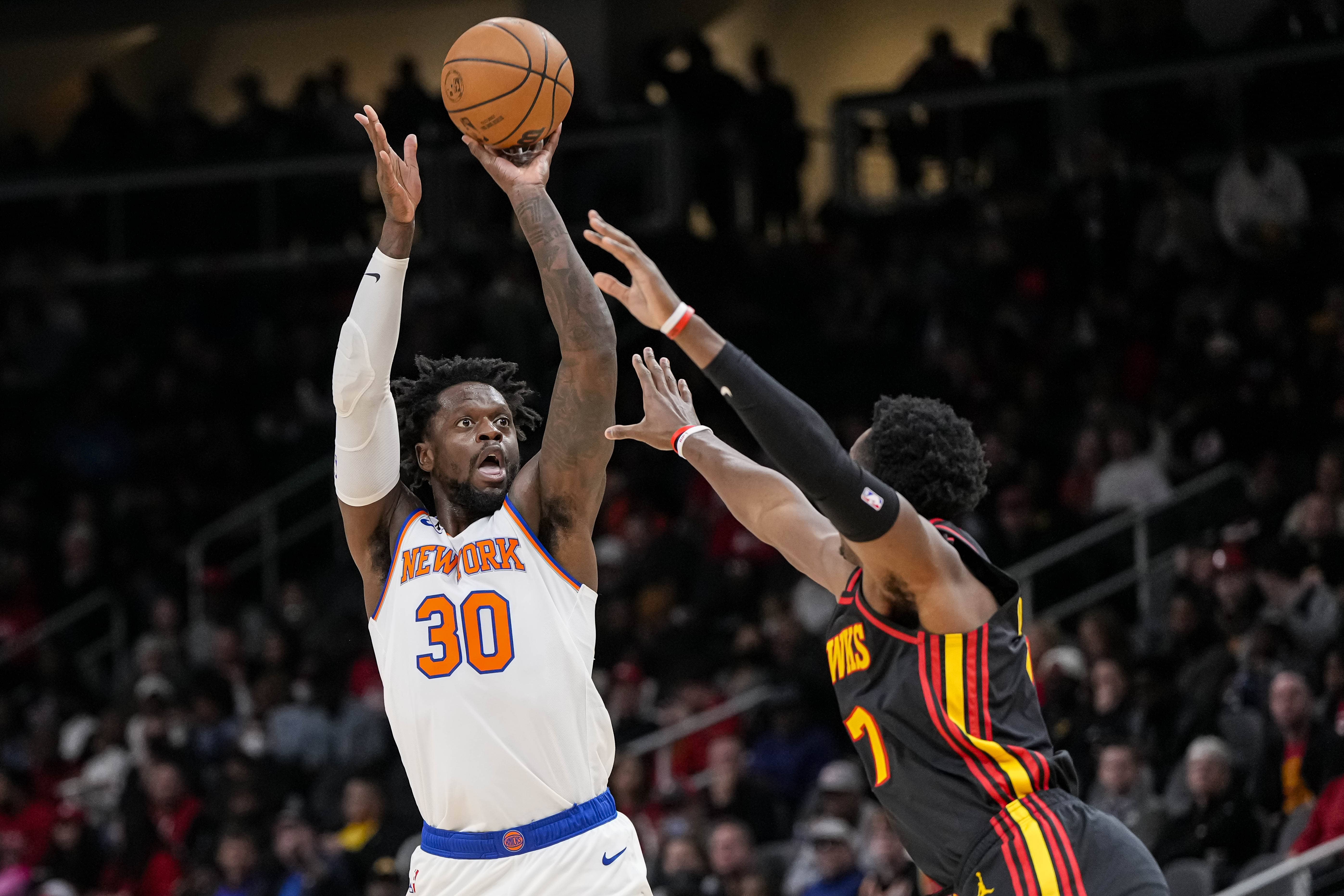 In the 2020-2021 season, the New York Knicks made the playoffs for the first time since the days of Carmelo Anthony, thanks to the emergence of Julius Randle.
Setting career highs in scoring, rebounding, assists, and three-point percentage, Randle was named an All-Star and cracked the All-NBA Third Team while leading the Knicks to a 41-31 record.
What followed, however, was a drop-off: the 4th-seeded Knicks were bounced in the first round by Trae Young's Atlanta Hawks, and Randle struggled all series. A disappointing 2021-2022 season for Randle individually and the Knicks as a team seemed to confirm that Randle's All-Star year was just a flash in the pan.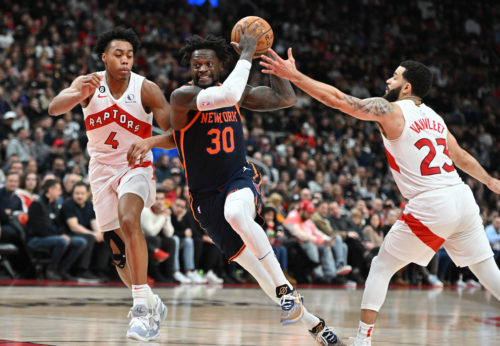 Enter 2022-2023.
While the Knicks are hovering around .500. Randle has definitely stepped up his play. Just glancing at his numbers, right now he's averaging a career high in points per game and rebounds per game in two less minutes than his 2020-2021 campaign. Despite the Knicks' mixed fortunes, has Randle regained his All-Star form?
Randle's surface level production is exceeding his previous bests, but there are notable areas of his game that still are lagging behind. After shooting above 40% from three in his All-Star season, his percentage has cratered to below 34%. His free throw percentage also remains below 80%, and he is still a full two assists behind his 2021 mark. Still, he's shooting way better this season from inside the arc as opposed to 2021, and his turnovers are down and his effective field goal percentage is way up. Long story, his scoring and rebounding are really solid, but he's not as versatile as before.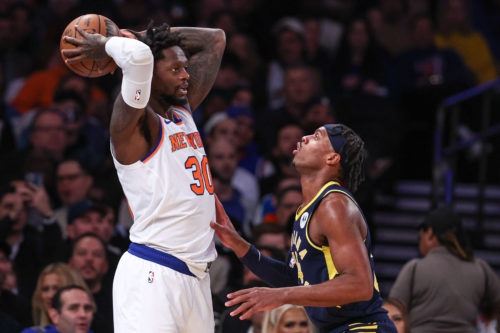 When looking at the advanced numbers, a complicated story presents itself yet again. His Player Efficiency Rating is higher this year (20.9) versus in 2021 (19.7). His rebounding percentage is better and his box plus-minus is better, too. On the flip side, his win shares have fallen off a cliff (7.8 then versus 5.5 today), and the Value Above Replacement Player metric hasn't been kind either; a respectable 3.9 as an All-Star has fallen down to just 2.6. It's clear that Randle's revived production hasn't helped the Knicks win games, and that is showing up in the more nuanced statistics. 
It's very clear that Julius Randle has returned to playing at an All-Star level, but not quite at the level he and the Knicks were at in 2021. Of course, it's impossible to fully replicate a season, but enough trends are in the wrong direction to leave some doubt as to whether Randle truly has come all the way back in 2023.