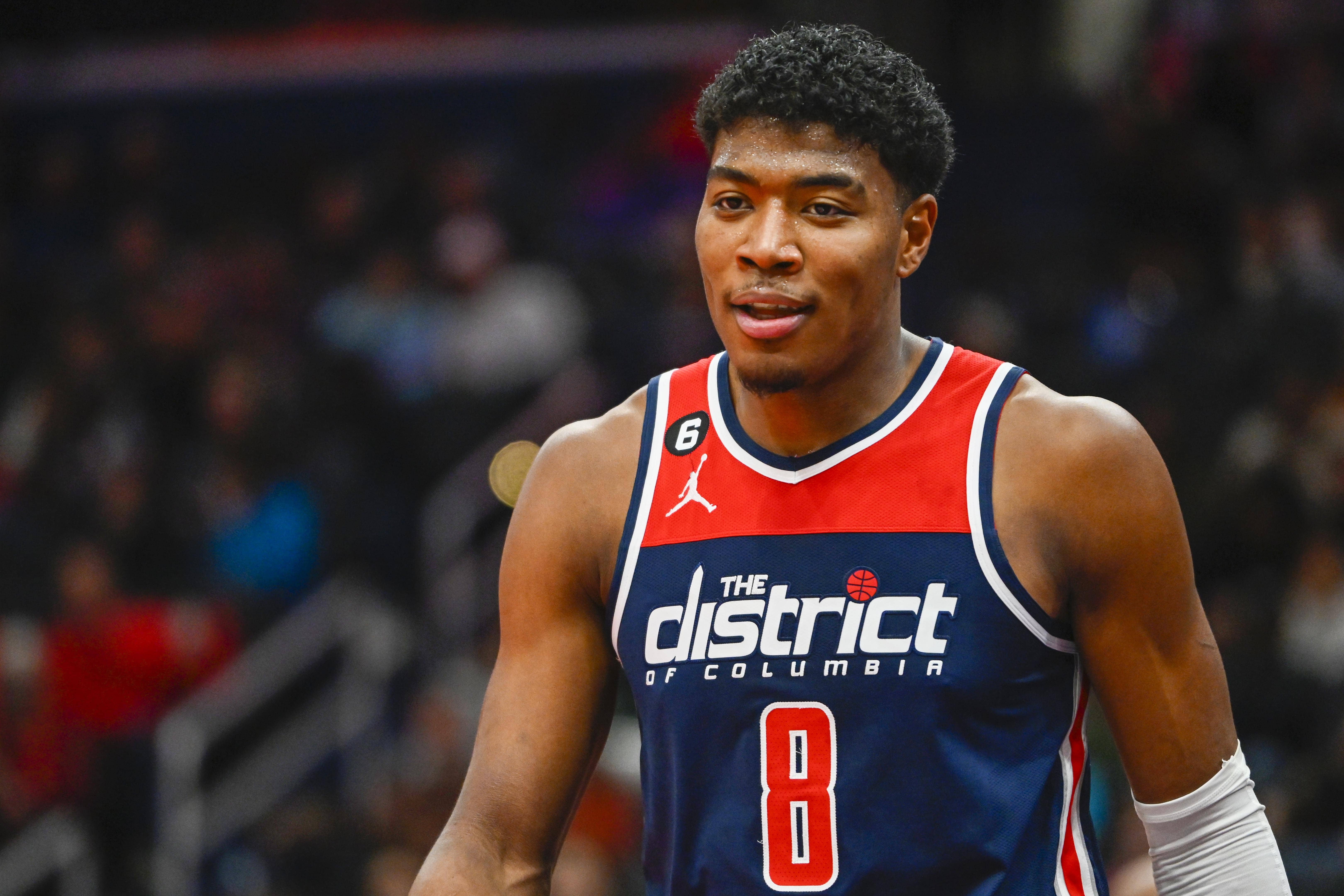 The Los Angeles Lakers and Washington have agreed to a trade sending Rui Hachimura to Los Angeles in exchange for Kendrick Nunn and three second-round picks.
The trade market is finally beginning to start up just a bit over two weeks removed from the deadline. The Los Angeles Lakers are the first in a slew of teams trying to make improvements midseason, and do so by acquiring one of the names most synonymous with this year's trade rumors in Rui Hachimura.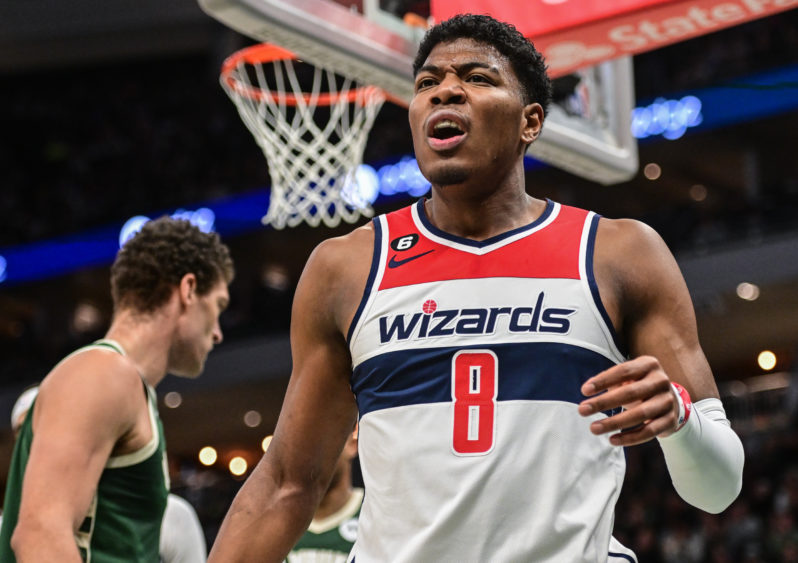 The question for the Lakers is: does this push them over the edge? Before answering that, it's important to evaluate who Hachimura is as a player.
It was made noticeably public that Hachimura's time in Washington was looming to be over before the February 9th deadline, but for a while the question was where. Hachimura provides a skill set all contenders look for: size and scoring from a wing. This season, Hachimura's offensive role was demoted to mostly spot up shooting – something he did at below average clip. Once the Lakers look to become healthier and fight at full strength in the playoffs (if they get there,) spot up shooting is the main thing they're going to need out of Rui.
There's only so much ball to go around, and with LeBron James, Anthony Davis, Russell Westbrook, and even Lonnie Walker IV getting priority in creation, the main thing Hachimura can provide is a scoring threat from the corner as the rest of the guys work the offense. In the small sample of isolation play Rui got this season, he's actually been fantastic, but unfortunately it's not something that's going to be fleshed out anymore in this more competitive environment.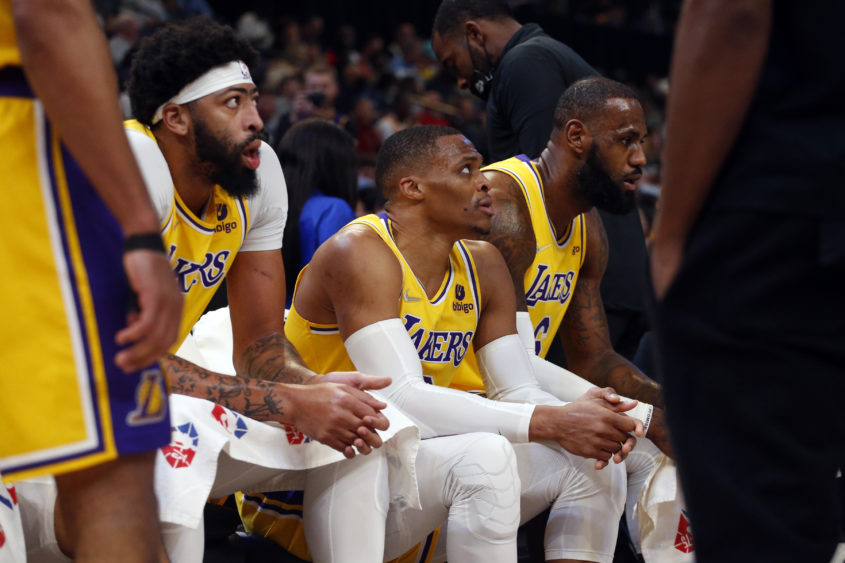 One thing that you'd wish to see more from Hachimura is effort on the defensive end. At 6'8" with a 7'2" wingspan, you would expect the fourth year forward to be an impact defender, especially when mostly covering other small forwards, but yet has been the case. In fact, since entering the league, defense has been the biggest fault in Hachimura's game, which will only hurt the Lakers that have already been struggling on that end this season.
Hachimura started every game for the first two seasons of his career, but has taken a backseat, coming off the bench every game this season. This is likely to be repeated once he makes Crypto.com Arena his home. Russell Westbrook is a Sixth Man of the Year candidate himself, and Hachimura can add firepower to what has already been one of the best scoring benches in the league. In terms of scoring, this is the best time for Hachimura to join the Lakers, as he is getting traded in his best scoring stretch this season. In the last month, Hachimura has averaged 15.2 points per game off the bench on a tick under league average efficiency.
Circling back to the question of whether or not this pushes the Lakers over the edge: the answer depends on what that "edge" is. If the edge is assisting this lowly Los Angeles team fight for a play-in spot, then sure Hachimura can help. The Lakers are a game out from that competitive Western Conference play-in slot, but that's about as ambitious as it gets to close out the second half of the year. Thinking Rui Hachimura is the tipping point to move the Lakers from 12th place to contenders is foolish. This move is an upgrade over Kendrick Nunn, but there's a reason Hachimura was moved for second rounders.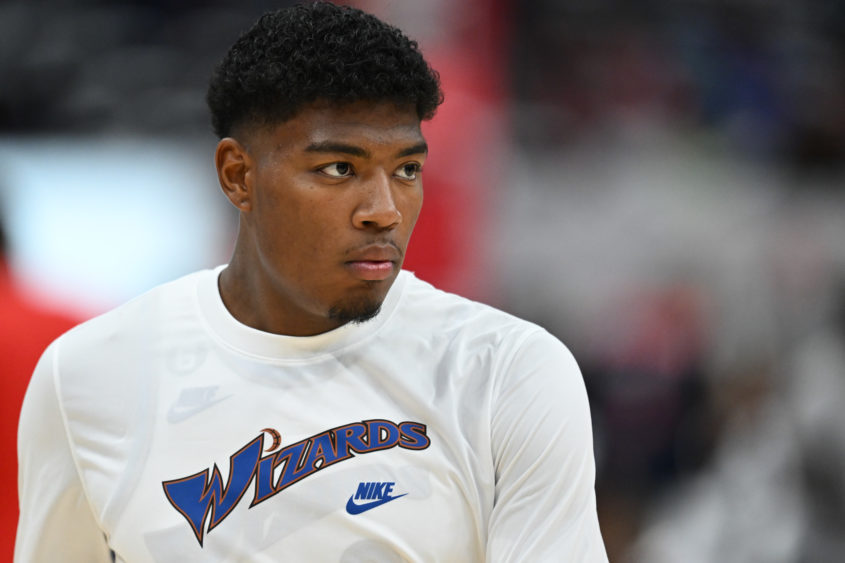 Rui Hachimura enters restricted free agency this summer, and with reports already coming out that the Lakers plan to re-sign him justifies the 3 second-round pick price tag. If they lose him out to free agency, trading away very limited draft capital for a 40-game loaner in an attempt to merely make the play-in tournament would be egg on the face of the Lakers front office.
Pivoting to the side of the Wizards, it's crazy to think the team has given up on a 4th year 24-year old, who was a top 10 draft pick, and is coming off a 30-point performance, despite being in a half-baked rebuild. The focus in the Wizards' frontcourt is obviously on Kyle Kuzma and Kristaps Porzingis, and moving Hachimura avoids the Wizards from tying up money to a player they don't see in their immediate future, but with the amount of teams looking to add a player of his stature, it's surprising to see the Wizards couldn't add a player that would help bolster their roster a bit for now.
In the last 10 drafts, the Washington Wizards have had a top-10 pick four times, and with those picks they have selected Otto Porter Jr. (3rd overall in 2013 draft), Rui Hachimura (9th overall in 2019 draft), Deni Avdija (9th overall in 2020 draft), and Johnny Davis (10th overall in 2022 draft). None of those players have lived up to their draft number, and with the way Johnny Davis looks in the G-League, it might be time for this Washington front office to take a good look at their scouting department.