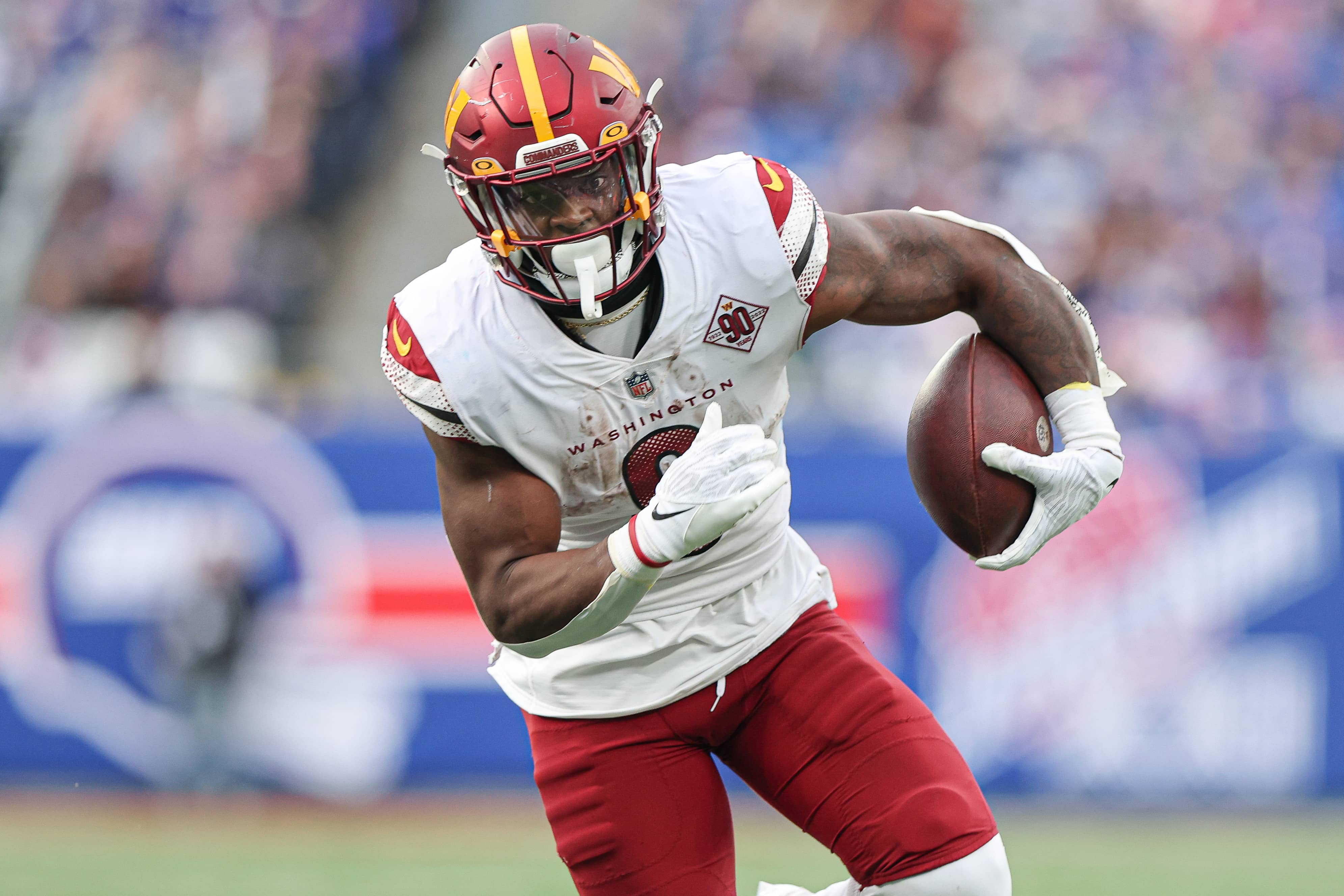 A teenager has officially pleaded guilty to shooting Washington Commanders running back Brian Robinson back in August, and to killing of a 15-year-old boy in Washington, D.C., weeks later.
The teenage, whose name has not been released, was only 14 at the time he shot Robinson.
He admitted in court on Monday that he and a another teenage friend decided to carjack Robinson and when it went south, the 14-year-old shot the running back twice, once in the knee and once in the hip.
"I was trying to rob a man for a Hellcat and it went wrong," the troubled child told authorities, according to the Washington Post report. "I wasn't thinking."
Robinson was injured but the bullets did not do significant damage. The rookie ended up missing just four regular season games.
The Commanders selected the 23-year-old in the third round of the 2022 NFL draft, and he was slated to start the year as the Commanders' starting running back following an excellent preseason.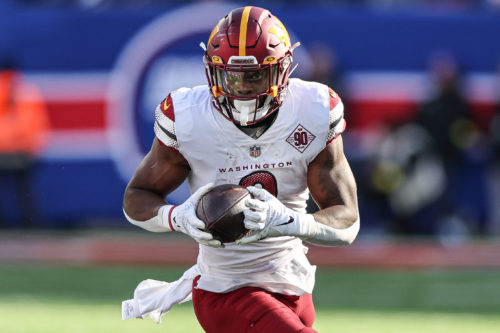 Weeks after Robinson was shot, a 15-year-old boy named Andre Robertson was shot and killed while sitting on a relative's porch. The teenage boy who shot Robinson has now pleaded guilty to voluntary manslaughter in that case, according to the Washington Post.
The boy, who has since turned 15, is in the custody of the Department of Youth Rehabilitation Services and will be sentenced on March 8.