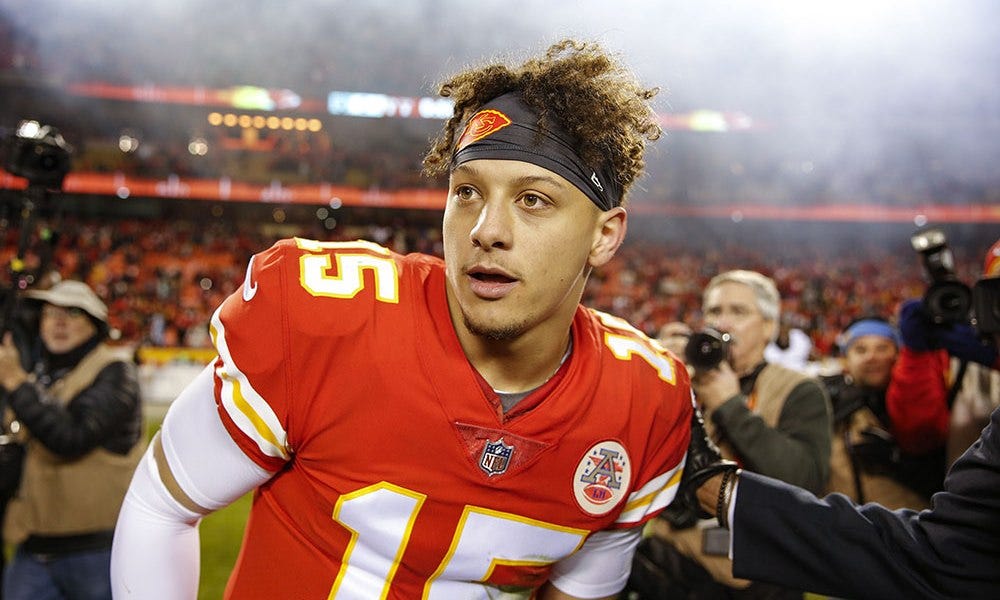 Before he was an NFL quarterback, Patrick Mahomes hung out at the Birdcage with his dad, former Canaries pitcher Pat Mahomes Patrickmahomes
Syndication: SiouxFalls
Chiefs coach Andy Reid said Patrick Mahomes (ankle) will do "everything" in practice Wednesday.
According to NFL Network's James Palmer, "Patrick Mahomes wants to push it this week each day, make sure he doesn't aggravate it, but wants to keep testing it. He's been getting treatment consistently since Saturday night. He hasn't been home much expect to really sleep."
Mahomes, who spoke to the media today, addressed the ankle injury. "It's doing good. I got a few days of treatment and rehab. I'm excited to get on the practice field and try it out, but it's feeling good so far."
The 27-year-old superstar briefly left the Chiefs win over the Jaguars after suffering a high ankle sprain in the second quarter. He was initially ruled questionable to return, but went back in for the second half and played through the rest of the game, propelling the the Chiefs to a 27-20 win.
Mahomes ended up just missing one drive.
Despite re-entering, the 2019 Super Bowl winner was noticeably not himself and play changed dramatically after he returned. Mahomes threw no passes outside of the pocket, according to NFL Next Gen Stats. He led the NFL during the regular season with 113 throws from outside the pocket.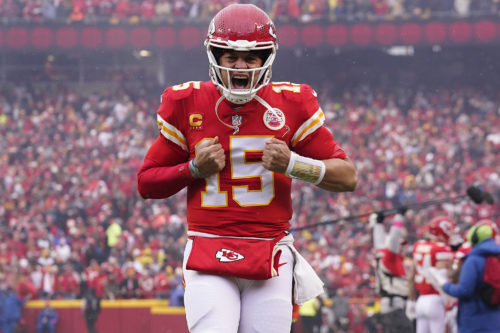 The six-year pro addressed not wanting to leave the game after the win.
"Yeah I did not want to go and they kind of gave me the ultimatum of I wasn't going back in unless I went in there so they're trying to take care of me we got a lot of great people over here, but it's gonna take a lot to keep me out of a football game," he said.
For now? Chiefs fan should hold their breath, but it's hard to envision #15 not being under center Sunday evening.