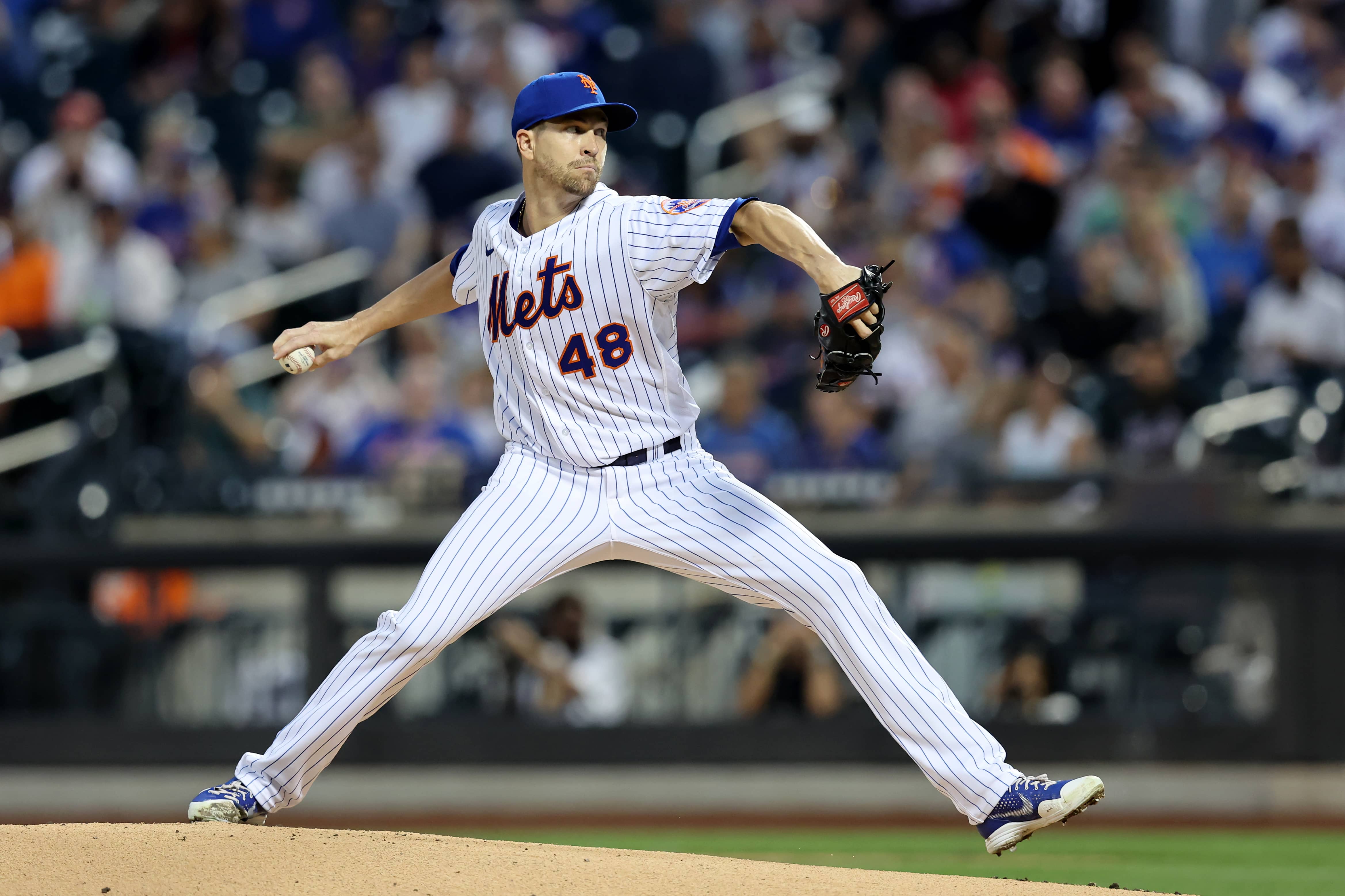 (New York, NY) – By almost any measure, the New York Mets put together an extremely successful offseason. They signed future Hall of Famer and reigning AL Cy Young winner Justin Verlander to join their starting rotation. Lights out closer Edwin Diaz (who has proven he can handle adversity in New York) is back. And the team recently re-signed All-Star Jeff McNeil to a four-year contract extension.
But, there's that keyword: almost. And the reason for that is Jacob deGrom's departure. Mets fans are understandably hurt and confused after the team's most accomplished pitcher since Tom Seaver left for the Texas Rangers. Initially, there wasn't much mystery: deGrom signed for five years and $185 million – all of which is guaranteed in MLB. It seemed the Mets didn't feel comfortable going that high for that many years. Plus, Texas has no income tax.
Now, per an interview Mets' manager Buck Showalter did with NJ.com, there's some additional intrigue. Showalter told the publication that deGrom said, "someday I'd like to sit down with you and explain what really happened. I really thought I'd be back there."
Showalter went on to say the Mets will miss deGrom, but notes the team can't dwell on it at this point. Afterall, the Mets van just left Citi Field for Port St. Lucie ahead of pitchers and catchers – with plenty of powerful arms ready to join them.