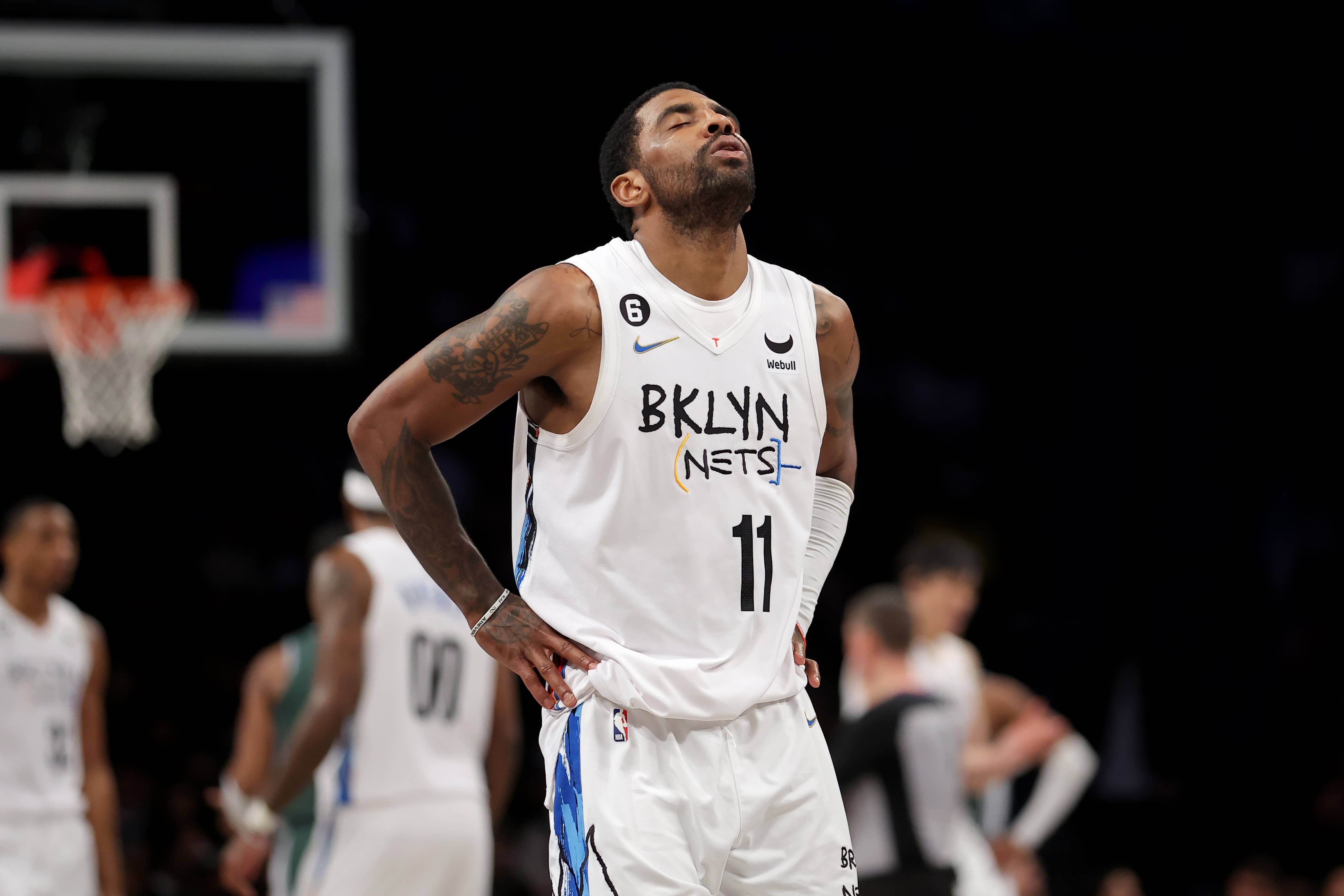 Drama and the Brooklyn Nets–or more specifically, Kyrie Irving–are one of pro sports' most infamous partnerships.
The NBA world erupted in shock and speculation when it was reported that the outspoken Irving requested a trade just days before the deadline. But if the Nets are going to move one of basketball's most mercurial personalities, they may have a few options. Despite his off-court issues with vaccinations and anti-Semitic films, Irving made the All-Star team this year with a stellar line of 27-5-5 while shooting 49% from the field and 37% from three. 
Here are three avenues to for a Kyrie Irving trade:
The Lakers Make Two Reunions Happen
Lakers receive: Kyrie Irving
Nets Receive: Russell Westbrook, two first round picks
The idea of Kyrie ending up back with LeBron in LA has been tantalizing ever since Kyrie has become more outwardly appreciative of his former teammate. The trade also makes sense since LeBron is always in GM mode (and has always loved playing with Irving), and the Lakers have draft capital they can pair with Westbrook. Selling their future picks to the devil for Irving may be too much for Rob Pelinka, but an Irving-James-Davis trio would be a frightening thought in the West. As an aside, Russell Westbrook may get a starting job back alongside his old pal Kevin Durant.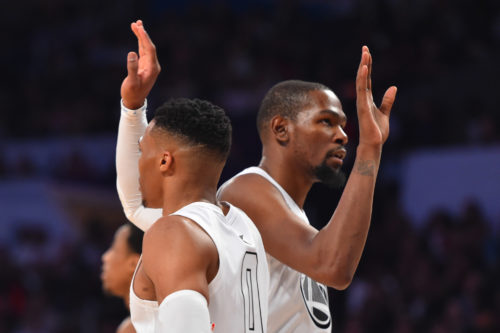 Dallas Creates a Cheat-Code Backcourt
Mavericks receive: Kyrie Irving, Joe Harris
Nets Receive: Spencer Dinwiddie, Reggie Bullock, JaVale McGee, Dorian Finney-Smith
Luka Doncic and Kyrie Irving on the same team may not seem like it makes a lot of sense…but then you remember how good of a passer Luka is and how effective he has been alongside volume scorers like Dinwiddie and Jalen Brunson. It's a steep price to pay losing a good chunk of Jason Kidd's team, but the prospect of a sniper like Joe Harris involved in the deal could be enough to get it through. In any case, the Mavericks would instantly have the best pair of lead guards in the NBA.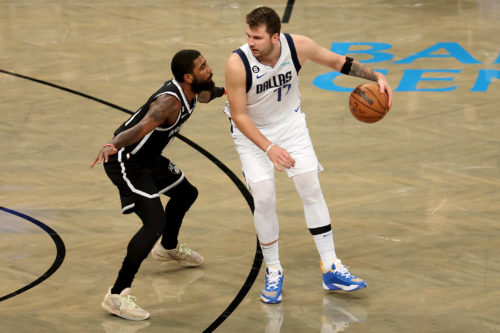 Things Get Hot in South Beach
Heat receive: Kyrie Irving
Nets Receive: Kyle Lowry, Tyler Herro
It would not be in Brooklyn's best interest to send Irving to another Eastern Conference team, though his free agency this summer may alleviate those fears if a destination like the Lakers was in mind all along. Miami's package may be the best because it is the simplest: a steady point guard and a sharpshooter seems equivalent to Irving's expiring value. The perimeter offense Irving would bring would take the pressure off of Butler and open up things for Bam Adebayo in ways he's never known. More importantly it would allow the Heat to match up better with the likes of Boston and Milwaukee with a proven playoff performer in his prime added to the roster.