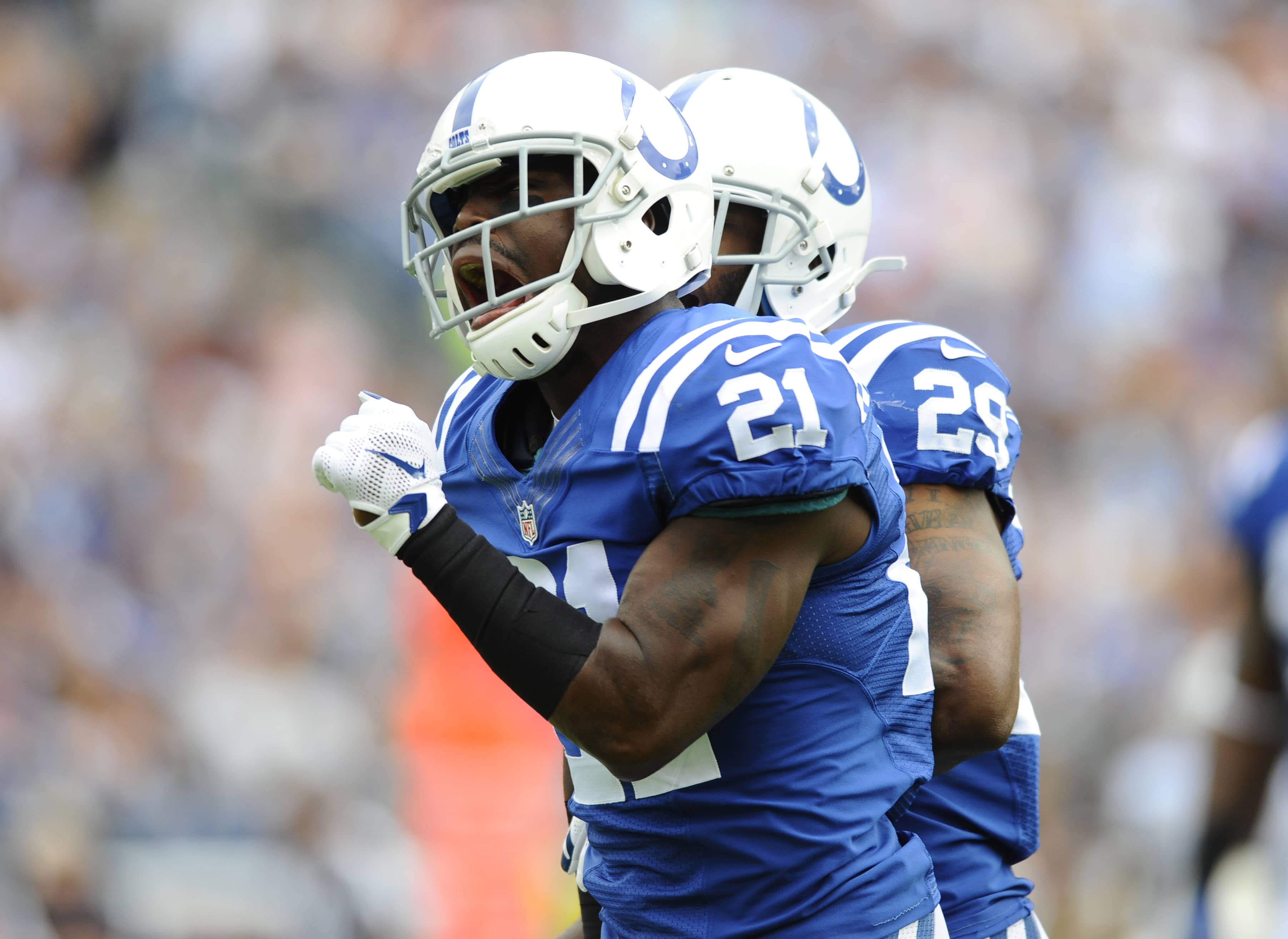 Vontae Davis–best known as a Pro Bowl cornerback for the Indianapolis Colts–was arrested yesterday morning by the Florida Highway Patrol. According to Broward County arrest records, he was charged with driving under the influence.
Per the record, his bond is $500.
Fox Sports 640's Andrew Slater tweeted earlier this morning that, despite only the sole listing of that DUI, Davis "allegedly crashed into a disabled car on the side of the highway, which then hit a person next to it." The person in the vehicle he allegedly hit was then taken to the hospital.
Citing sources that remain anonymous, Slater claims Davis was driving home from a club in which he ingested mixed drinks. When the police found Davis sleeping in his car, he told them he was "tired" and refused sobriety tests, thus leading to his arrest.
Though his best years were with the Colts, the Miami Dolphins drafted Davis in 2009 before trading him three years later. His final claim to fame (or infamy) was his brief tenure with the Buffalo Bills, where he abruptly retired at halftime of their 2018 season opener.