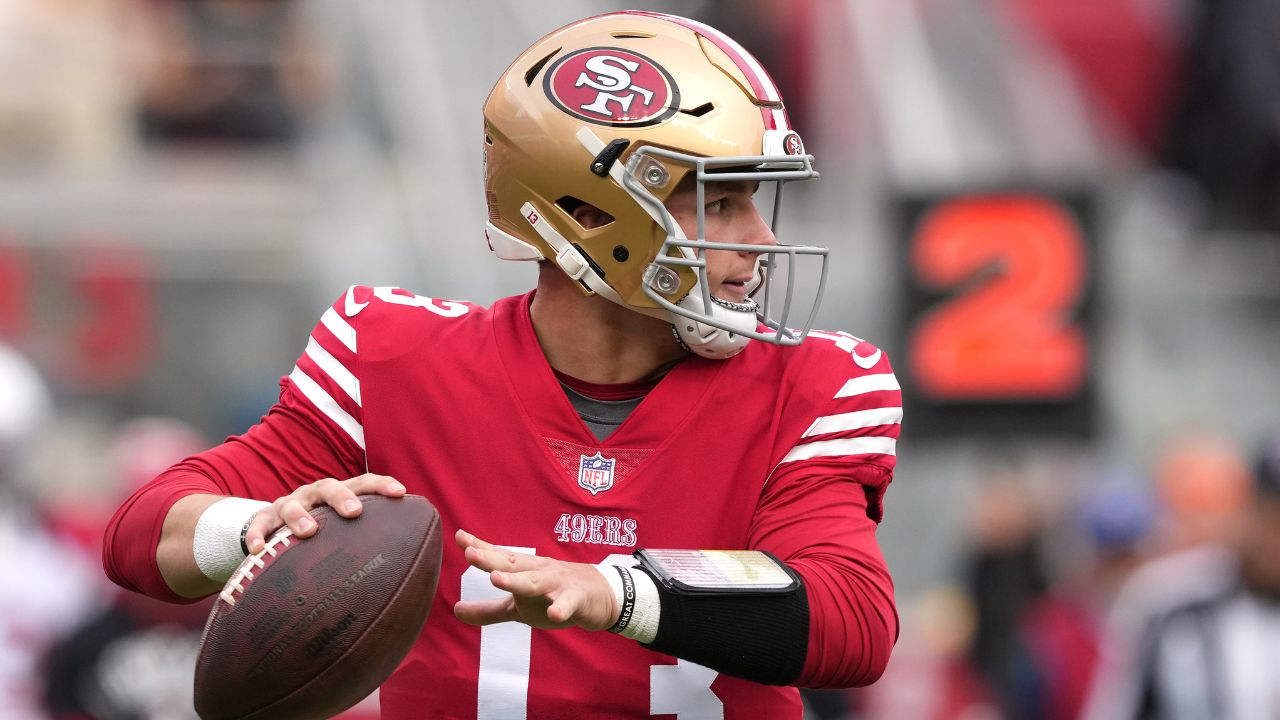 -Ed-Mulholland-USA-TODAY-Sports-35
San Francisco 49ers QB Brock Purdy will reportedly be postponing his upcoming elbow surgery. 
According to NFL insider Tom Pelissero, Purdy visited Dr. Keith Meister this past Tuesday, who recommended that the quarterback delay his surgery due to ongoing inflammation. 
Purdy's torn ulnar collateral ligament was supposed to be fixed on Wednesday, but now the parties will reconvene in March.
It is unclear how the delay exactly impacts Purdy's return, but Pelissero insists it should not significantly affect the original timeline.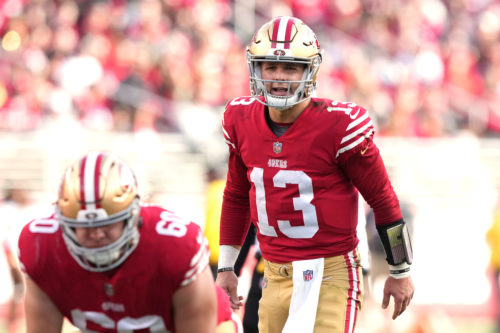 However, Dr. Meister still needs to evaluate whether Purdy is eligible for a procedure known as a "surgical UCL repair augmented with an Internal Brace" or if his elbow requires partial reconstruction, per ESPN.
The rookie acknowledged waiting was in his best interest, during an interview with KNBR 680 last week.
"They want to make sure when they go in that they know what they're looking at, that the ligament has started to heal on its own and it just allows the process to go smoothly," Purdy added, "whereas if you tear it right away and go in and have surgery, the ligament is all up in pieces, there's a lot of inflammation and fluid in there.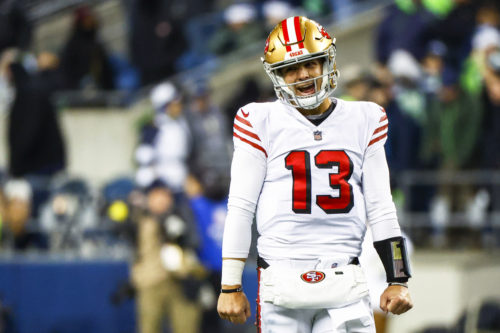 "So allowing it to actually cool down for a couple of weeks and then go in and have surgery, that's what a lot of surgeons said is the best option, so that's how we're rolling with it."
For now, 49er fans will have to patiently wait.
Mr Irrelevant sustained the injury  in the first quarter of the 49ers' season ending loss to the Eagles in the NFC Championship Game. It was the rookies first loss in his NFL career.