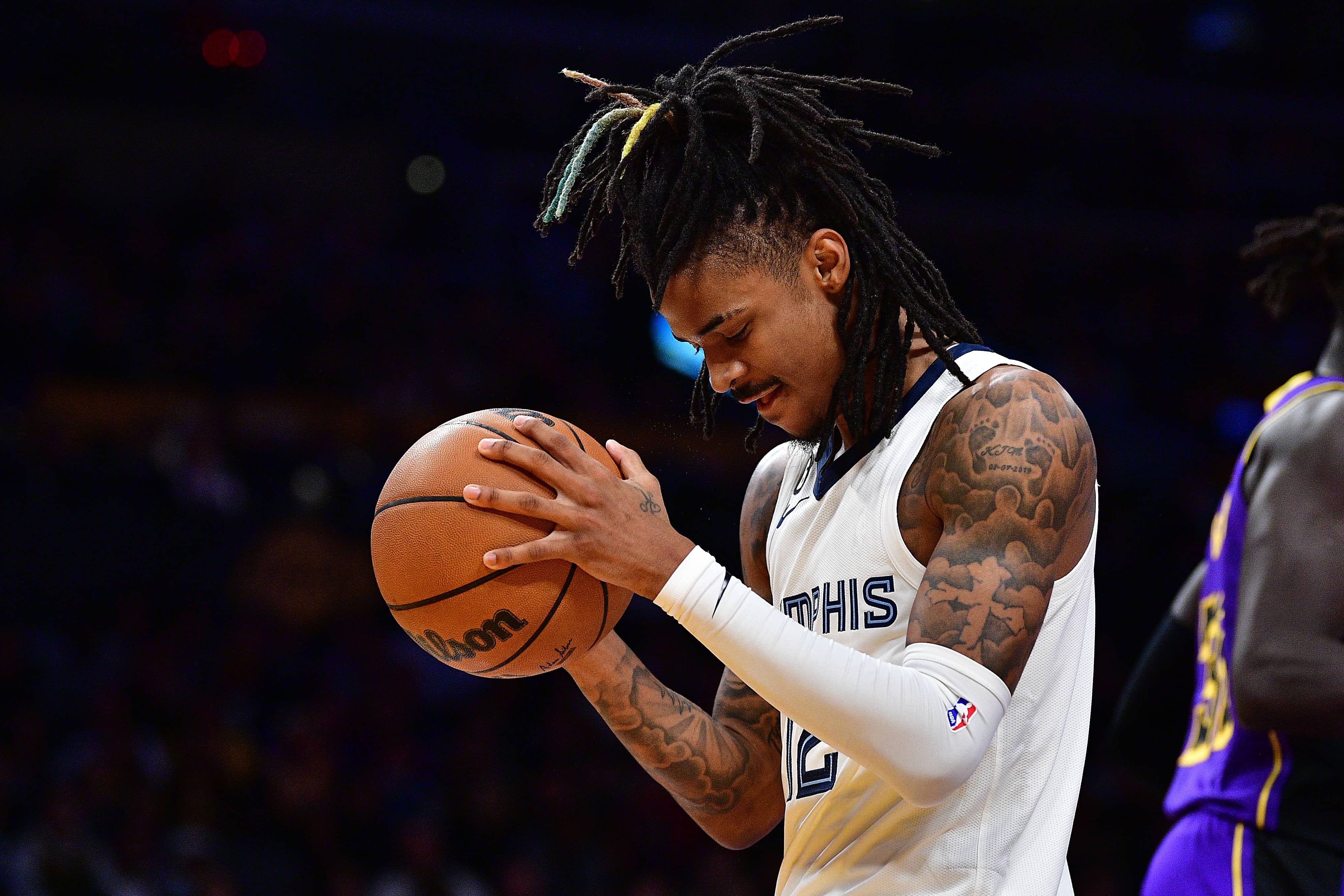 January 20, 2023; Los Angeles, California, USA; Memphis Grizzlies guard Ja Morant (12) reacts against the Los Angeles Lakers during the second half at Crypto.com Arena. Mandatory Credit: Gary A. Vasquez-USA TODAY Sports
NBA: Memphis Grizzlies at Los Angeles Lakers
(New York, NY) –Ja Morant may be out longer than expected after entering a counseling program in Florida.
"There's things I'm hearing that I'd rather probably not say on this podcast," ESPN's Marc Spears said on The Hoop Collective. "My guess now is that he doesn't play the rest of the season."
First, it was a leave of absence from the team. Then it became a suspension for a few games. Now the latest news could have Morant missing the rest of the year.
Of course, this is an issue bigger than basketball. However, looking at the Grizzlies, they can potentially be losing the face of the franchise. For a non-competitive team, maybe it wouldn't mean as much. But this is a Memphis team as confident as any in its franchise's history. The Grizzlies believe they can win a championship with or without Ja Morant. The team's 33-21 record without the all-star is evidence of that.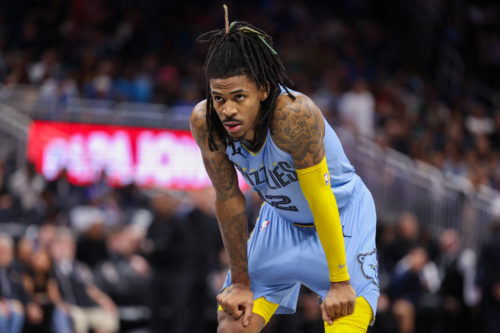 In a conference as stacked as this season's west, it is hard to imagine Memphis competing with fully healthy Denver, Phoenix, or "rival" Golden State. Looking at how this absence may impact Morant personally, according to Shams Charania, Morant can potentially lose 30 million dollars without an All-NBA appearance. Based on his performance thus far, Morant was playing himself into position as one of the top-six guards in the league.
Memphis' championship aspirations, Morant's all-NBA status as well as any potential success for the Grizzlies now come to a halt with Morant's future up in the air.