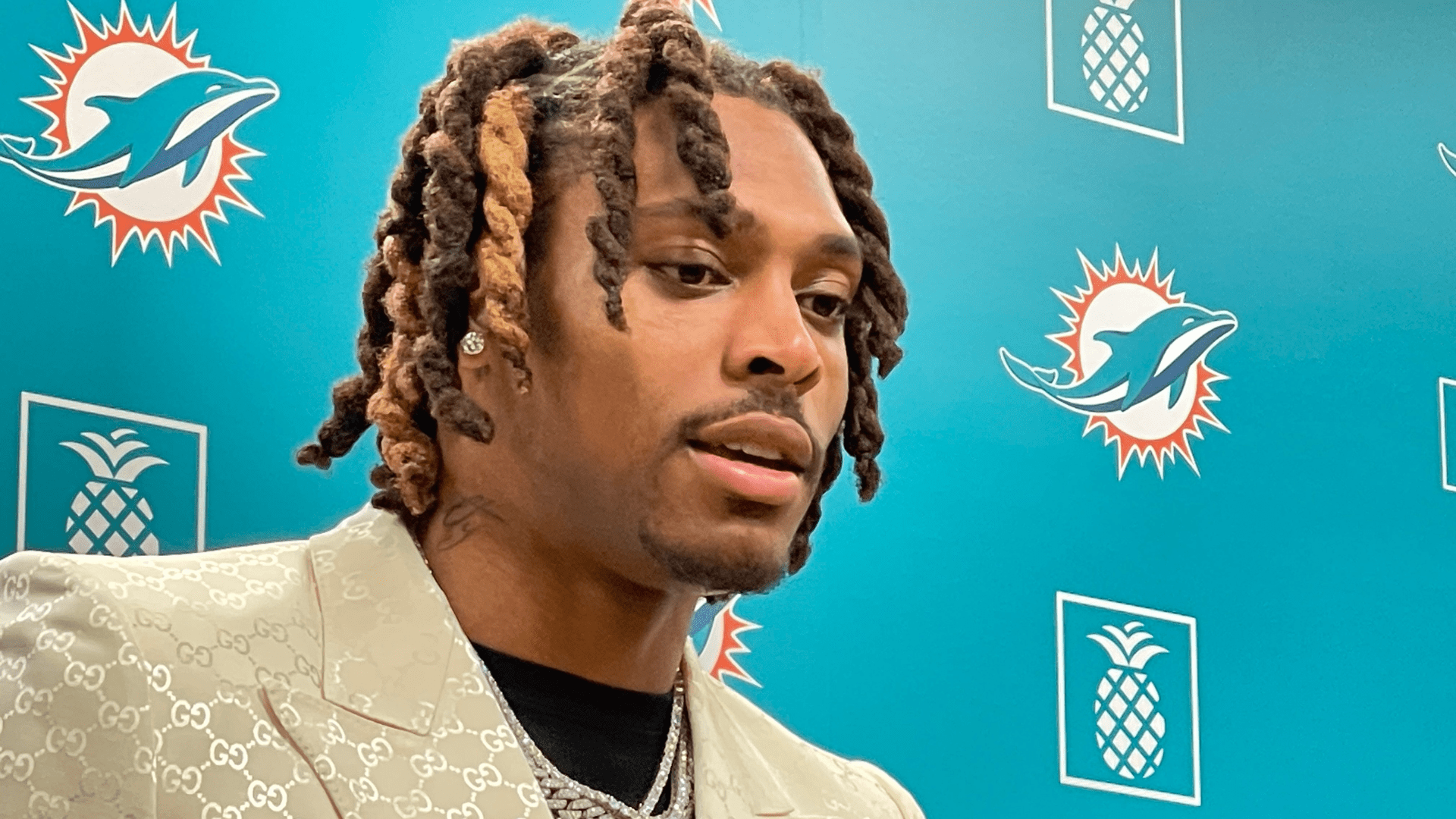 (New York, NY) — There's something that just feels right about Jalen Ramsey playing in Miami. Is it his eccentric personality? Or maybe his knack to find himself under the bright lights?
The Miami Dolphins stunned the NFL when they acquired the eight-time Pro Bowler from the Los Angeles Rams in exchange for a 2023 third round pick and tight end Hunter Long last Sunday.
"This is something that I was praying about for a long time," Ramsey said to Cameron Wolfe. "(David Mulugheta, his agent) made it happen. I'm excited man, I'm super excited … gonna get a leader. One of the biggest competitors ever. Gonna make my teammates better."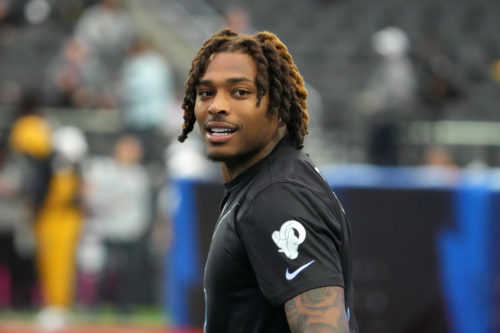 Ramsey, 28, officially spoke to the media for the first time Wednesday when he visited the teams facility with Xavien Howard.
He was asked what he thought about people who say he's past his prime: "Aight… We going to see what they got to say when we're out on the field." Circled back to it a few questions later noting: "We'll keep the receipts" for people like that.
Ramsey was also asked about the Dolphins secondary, "On paper, this is the best group I've been a part of but we still have to go prove it." Ramsey said he and Howard are best CB duo in NFL. They've texted each other randomly throughout the day saying how crazy it is they are teammates.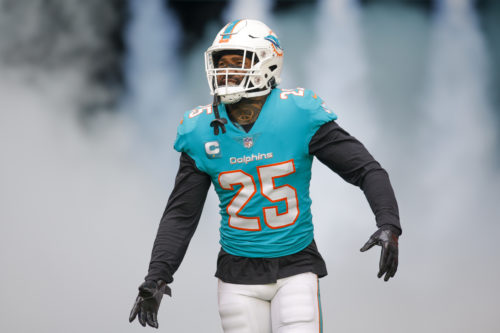 Ramsey and X have been friends for years, since coming out in same draft class in 2016. The two spent the day together capping it off by attending the Miami Heat game together.
So far, it's all smiles in Miami with their newly acquired superstar cornerback. But as Dolphins fans are well aware, the NFL changes fast. Very fast.