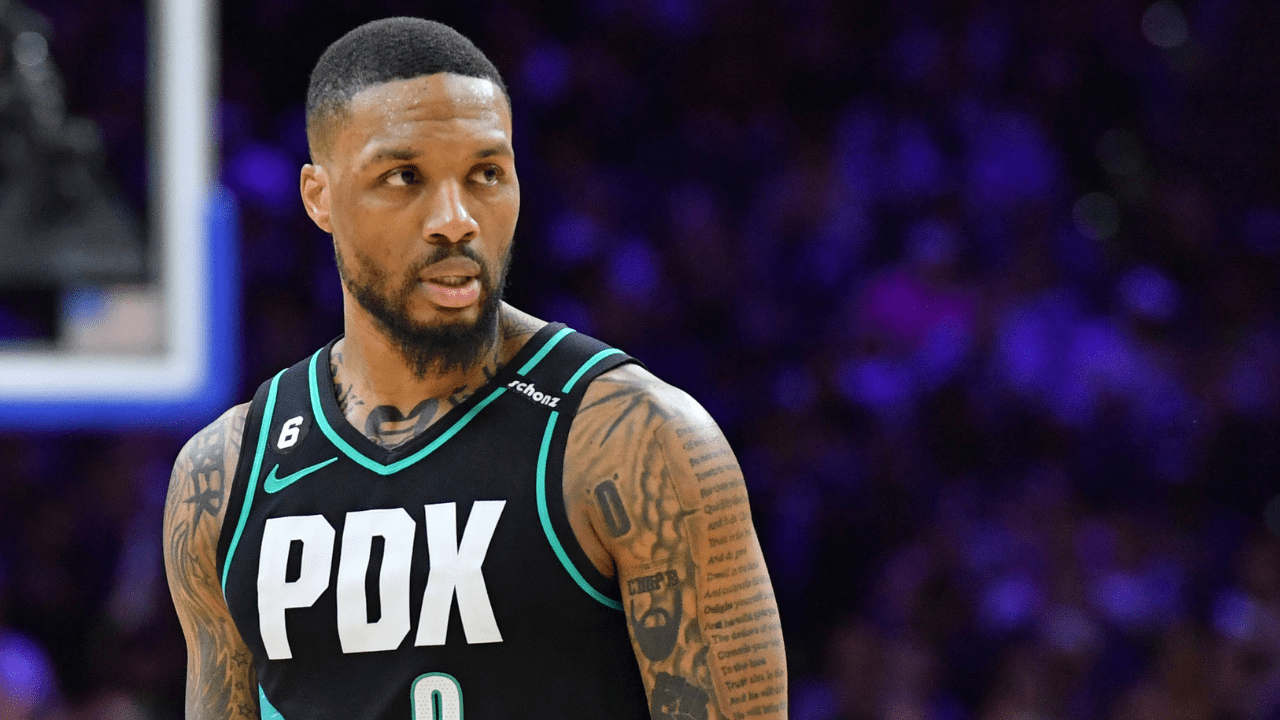 (New York, NY) — Dame Dolla has shown out this season after being gone for most of the last:  a 32-5-7 per game line is elite. But his team hasn't matched that level of play, as 31-38 has them at 13th in the West and on the outside looking in of the postseason. 
Failing to turn that around quickly may mean the Blazers will shut down their superstar.
NBA Insider Chris Haynes said on an episode of the #ThisLeague Uncut Podcast that Dame probably has five or six more games left before Portland probably shuts him down for the season. There's no use playing the duration of these games."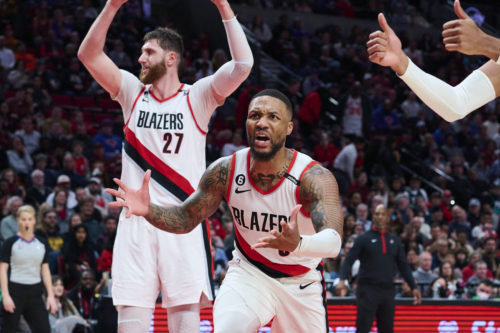 If the Blazers do indeed lose a lot of those games, their playoff hopes would be fully dashed, even if squads above them stumble as well.
Haynes went on to comment on how Lillard would react to no longer suiting up. "He's going to have to be okay if they're not in contention to jump in that play-in. At that point, it's probably not worth it. That's why I'm saying these next five, six games, we'll see if they can make some ground. If they don't make any ground, I think that's what's going to happen. If the results are not that good."
Lillard has re-emerged as an All-NBA guy…but it may not even matter.