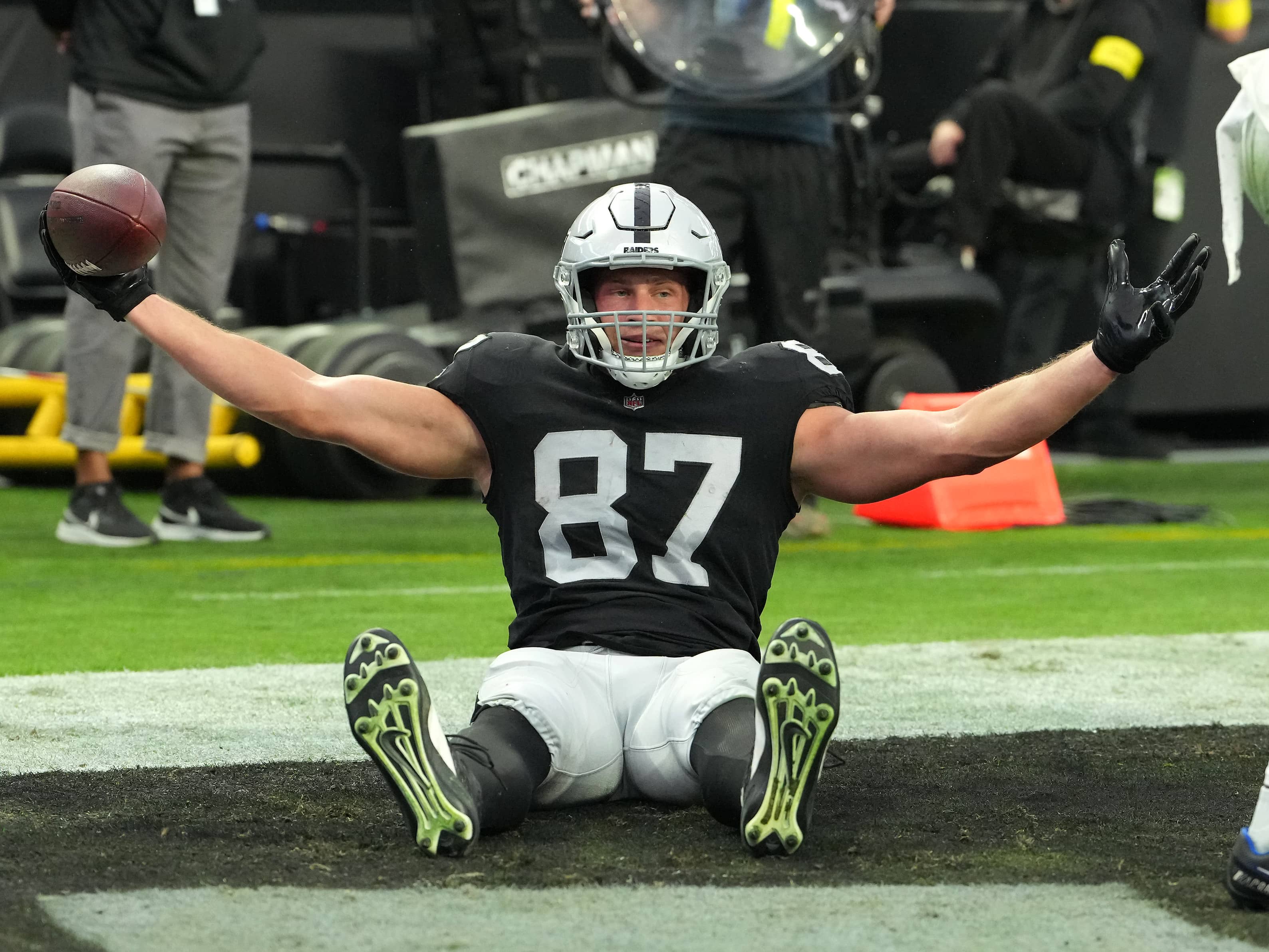 (New York, NY) – New Orleans Saints tight end Foster Moreau is fully participating at this week's OTA's (offseason training activity), in a positive turn for his health prognosis – after being diagnosed with Hodgkin's Lymphoma around two months ago.
Moreau was spotted on the field by reporters Tuesday, and he didn't appear to have any restrictions.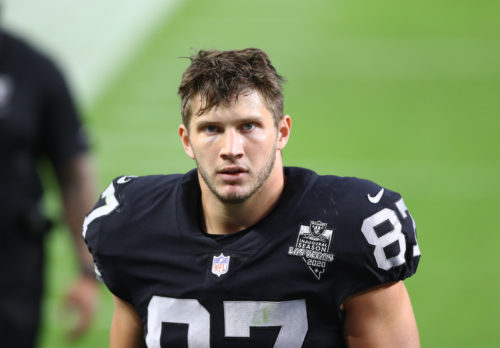 The 26-year-old Moreau was originally expected to miss the entire 2023 season after revealing his diagnosis, but then shared he hopes to keep playing, after receiving a positive update.
"I'll continue to fight this as long as I need to," Moreau said Tuesday. "As many times as I need to fight this and go back into remission, I will."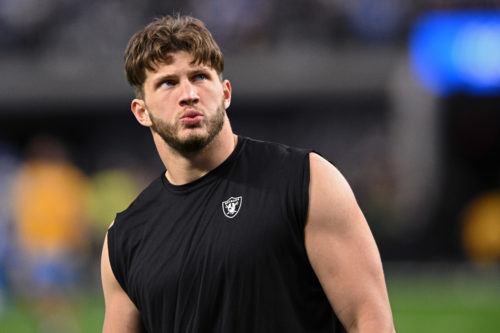 Moreau also noted his struggle has been more mental than anything.
"The real heroes are the kids in the children's hospitals that are really fighting with real chemotherapy. Those are the strong ones."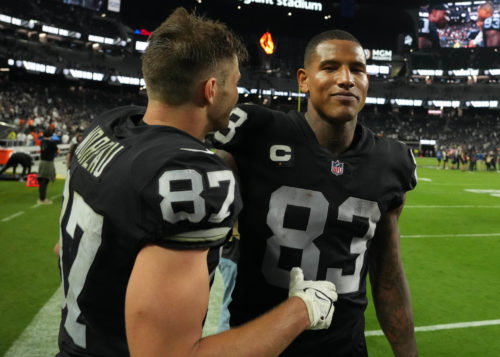 The fact he signed a three-year, $12 million deal with New Orleans earlier this month came as a surprise.
With Juwan Johnson expected to be the starter at TE, Moreau will have to fight for playing time, but has a connection with new Saints QB Derek Carr, following their time together with the Raiders.