May 19, 2023; New York City, New York, USA; New York Mets catcher Francisco Alvarez (4) looks out of the dugout before a game against the Cleveland Guardians at Citi Field. Mandatory Credit: Brad Penner-USA TODAY Sports
MLB: Cleveland Guardians at New York Mets
(New York, NY) – The New York Mets have faced issues filling out their starting rotation this year, and struggled to score runs at times.
But they're well stocked at catcher, and in fact face a potential roster crunch in the coming weeks.
Rookie catcher Francisco Alvarez, called up this year when Omar Narvaez went on the injured list with a calf injury, has started hitting after beginning the season on a cold streak. At the same time, his defense has been better-than-advertised, and received high marks from the team's pitching staff.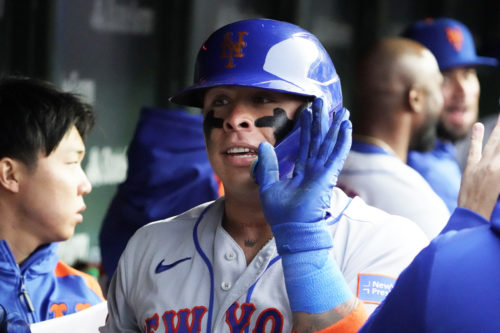 Some have suggested Alvarez could be sent down to Triple-A Syracuse when Narvaez is healthy.
Tomas Nido, the team's starting catcher at the end of spring training, is recovering from a procedure done to correct dry-eye syndrome. It's unlikely the team would carry three catchers on its roster.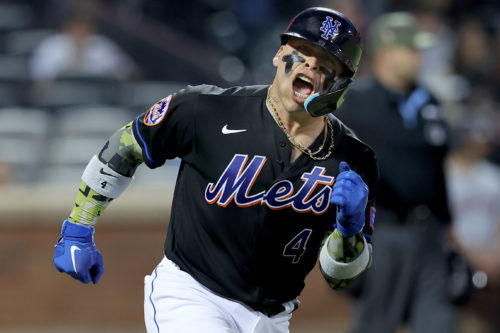 Nido, who struggles with the bat, is considered an elite defensive backstop.
At present, former Yankees All Star Gary Sanchez is backing up Alvarez, with Nido and Narvaez on rehab assignments. The team would risk losing Sanchez, Nido, and Narvaez if any of them were attempted to be sent down, given all three are out of options.
Conversely, Alvarez still has minor-league options remaining.