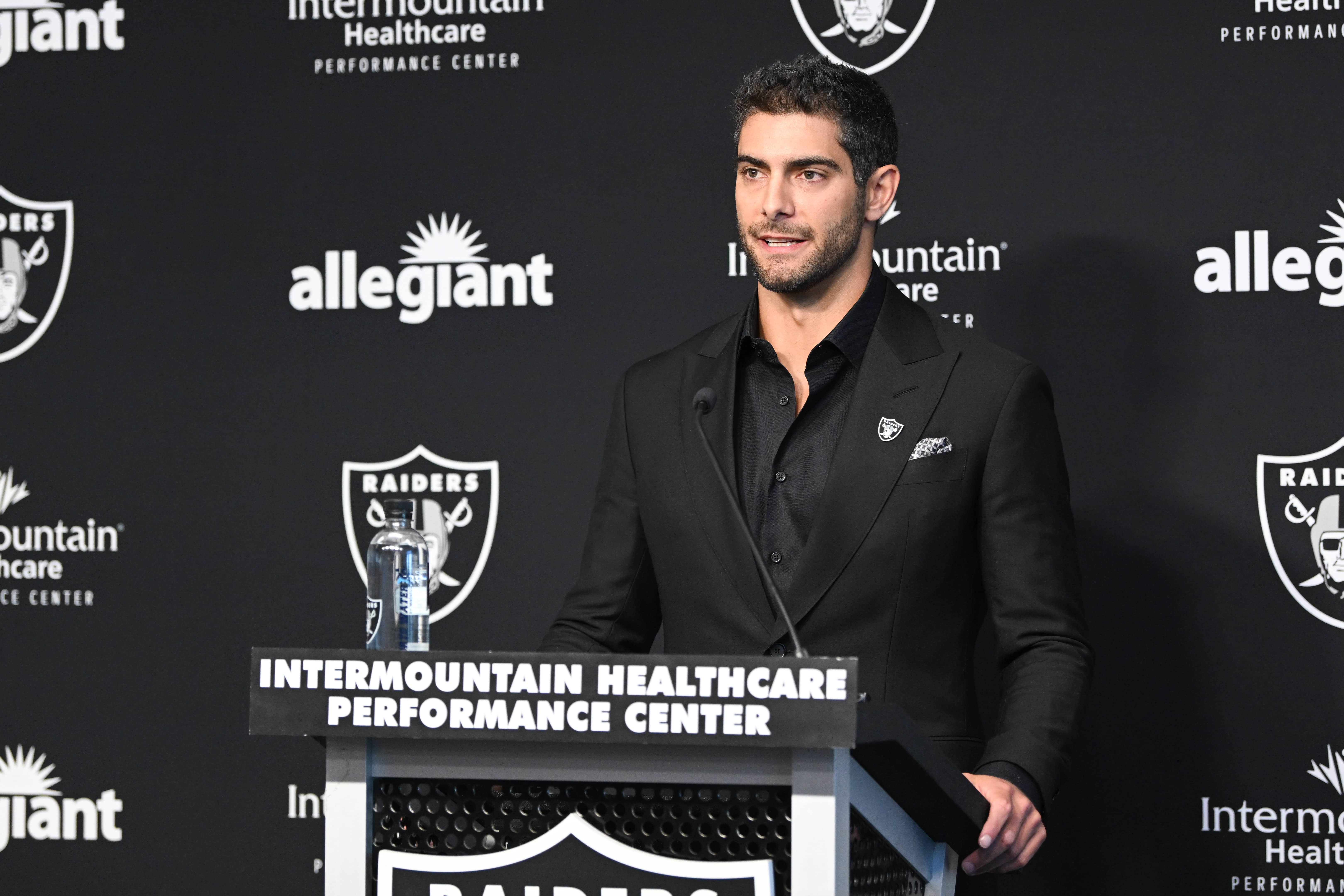 (New York, NY) — Jimmy Garoppolo (foot) is not participating in Raiders OTAs. 
Head coach Josh McDaniels stated that Garoppolo was expected to miss part of the team's offseason program while recovering from a foot injury he suffered late last season with the 49ers.
The quarterback has not yet received full clearance to return.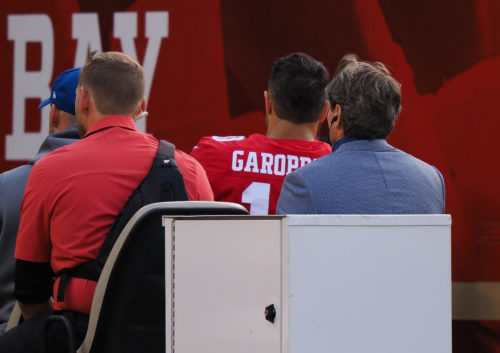 McDaniels wouldn't answer directly when asked if Jimmy G had undergone foot surgery.
However, team and league sources said Garoppolo had surgery in March after signing with the Raiders. His recovery timeline from that procedure is unknown.
"He's going through his process just like we knew he would," McDaniels said Thursday. "Nothing has happened that would surprise us based on the information we had."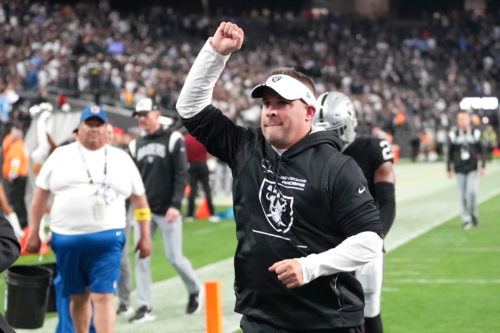 The Raiders don't seem concerned about Garoppolo being ready for the start of the regular season.
"We don't play a game for 100 days," McDaniels said Thursday. "Everything that's happened since we signed Jimmy, we knew ahead of time."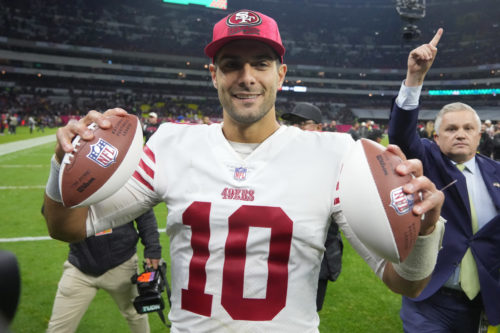 Las Vegas gave Garoppolo a three-year, $72.75M deal and, despite meeting with the draft's top five quarterback prospects, the team did not select a QB on the first two days.
Brian Hoyer is currently listed as the team's backup QB.