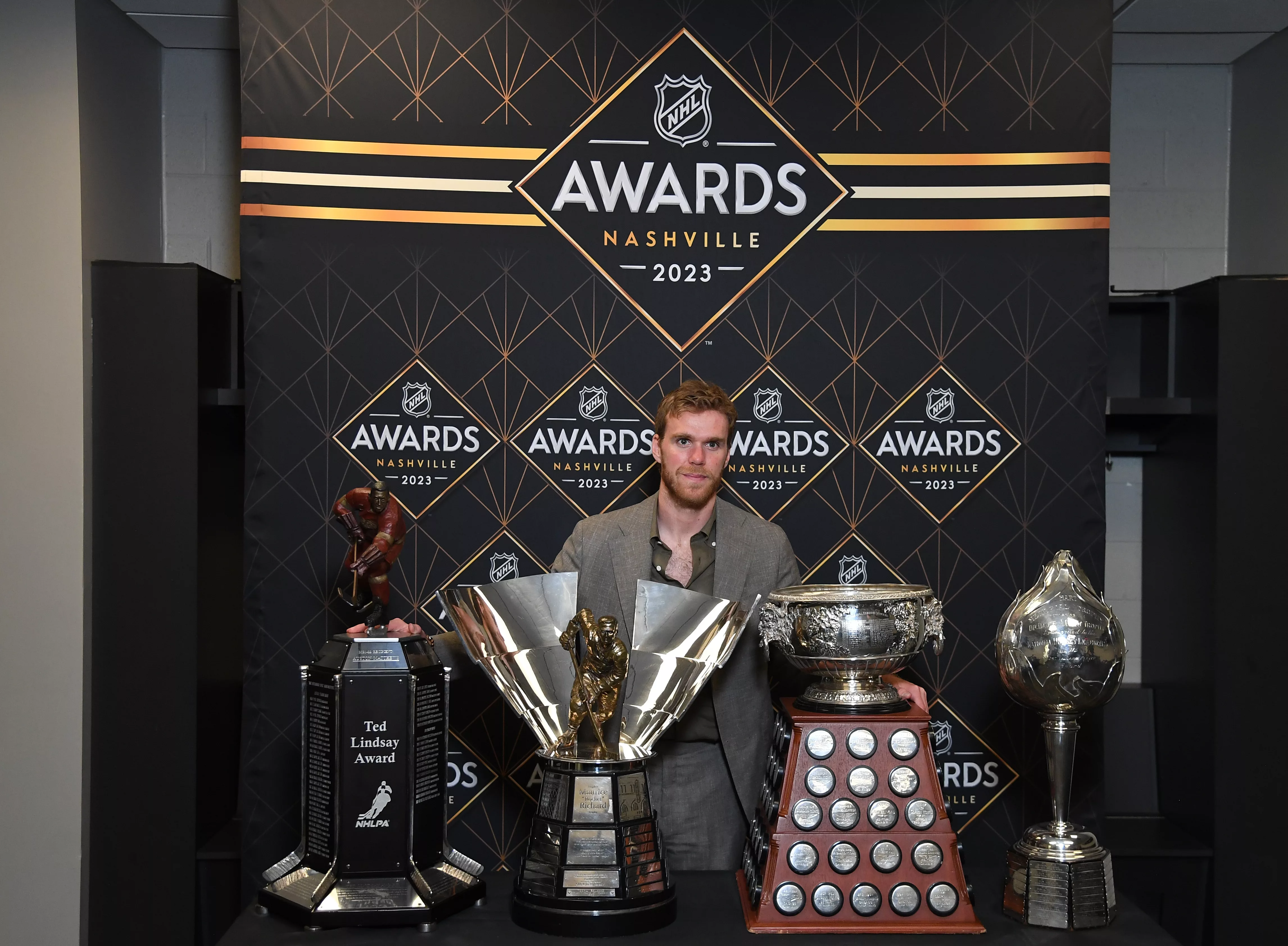 (Nashville, TN) — Connor McDavid is joining elite company.
The Oilers center was awarded the Hart Memorial Trophy for the third time in his career during the NHL Awards Ceremony on Monday. Only Wayne Gretzky, Gordie Howe, and Eddie Shore won the league's MVP award more times than McDavid, who joins five others with his third win.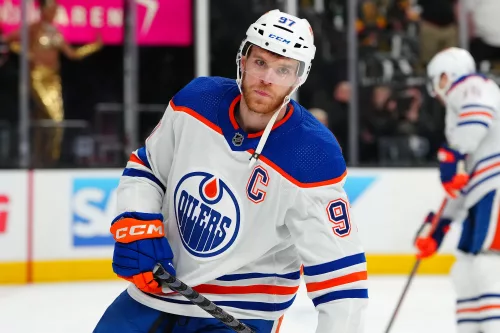 "Certainly it's not lost on me what these trophies mean in the grand scheme of our game," said McDavid, who also picked up the Ted Lindsay Award as the league's most outstanding player as voted by his peers. "To do it a number of times, it means a lot to me. Obviously, it's not the motivating factor, but it's special still."
McDavid, who also won the award in '17 and '21, led the NHL with 64 goals, 89 assists and 153 points – the most points since Pittsburgh Penguins Mario Lemieux in 1995-96 (161).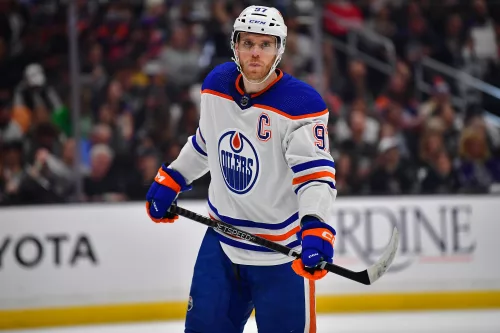 McDavid (195 first-place votes) missed out on a unanimous win by one vote, with one analyst picking Boston Bruins forward David Pastrnak as the league's MVP.
San Jose Sharks defenseman Erik Karlsson won the Norris Trophy as the top defenseman. Bruins goaltender David Ullmark won the Vezina Trophy as the top goaltender, and Boston's Jim Montgomery won the Jack Adams Award as the coach of the year.