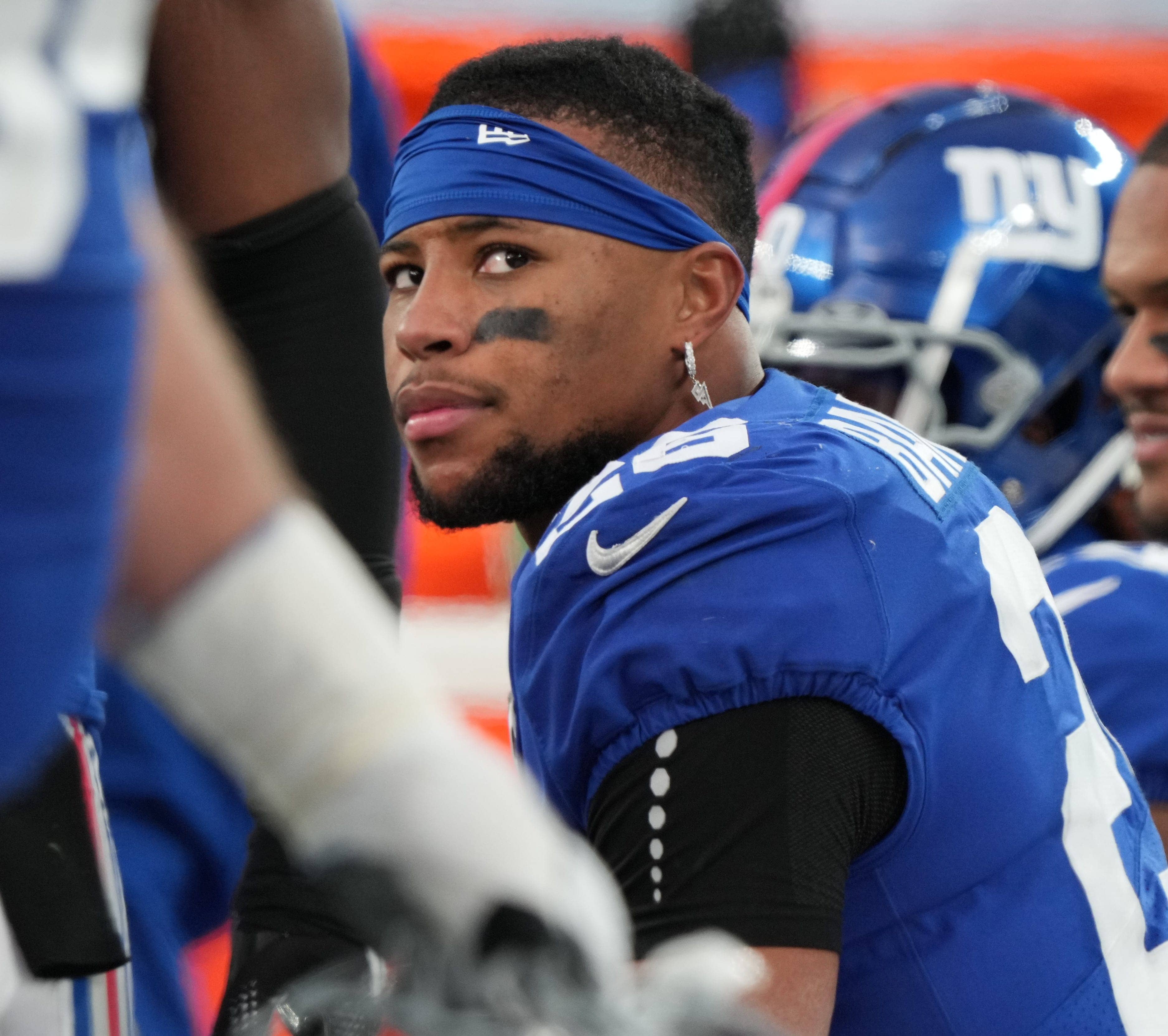 (Santa Clara, CA) – When Giants running back Saquon Barkley had to be helped off the field last Sunday against the Arizona Cardinals, late in the game, it was a foregone conclusion he'd be forced this miss this week's contest.
Not only are ankle injuries notoriously tough to bounce back from inside of a week, the team is playing on short rest – squaring off against the San Francisco 49ers on Thursday Night Football.
It's a prime time matchup against a tough opponent, and the assumption was Barkley would be watching from the sideline in street clothes. As of Monday, the word was Barkley would miss several weeks with a "regular" as opposed to "high" ankle sprain. But perhaps that was premature.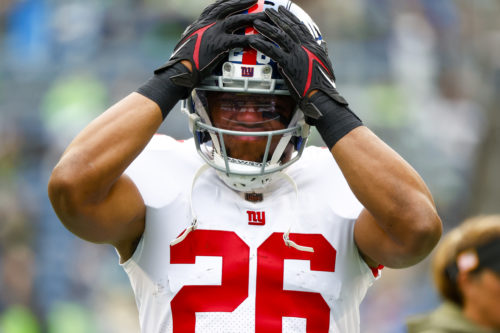 Asked by Pat Leonard of the New York Daily News if the two-to-three-week timetable was accurate, head coach Brian Daboll said: "With every injury, until you're with the player (and) you see the player, I don't know — you might heal a little bit different than I heal, I might heal a little bit different than another player heals. Saquon is a lot better than maybe I thought he would be or some other people thought he would be today. He might heal a little bit different than another player, if you will. So we'll just take it day to day with him. And if he can make it, great. If he can't, we'll see if he can get better by the following week and we'll just take it one day at a time."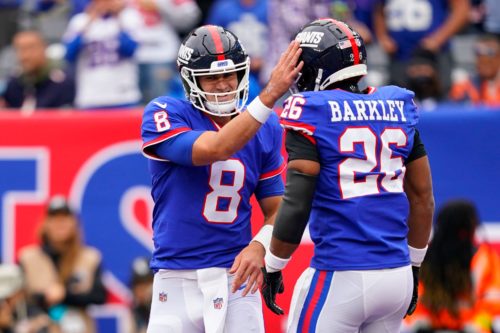 If Barkley isn't able to go, expect Matt Breida to get the majority of touches at running back. The Giants also have veteran RB and special teams' contributor Gary Brightwell on the roster, as well as punt returner/RB Eric Gray – a rookie.
Some on social media have speculated the Giants could employ rookie WR Jalin Hyatt as well as WR Parris Campbell on jet sweeps, in an effort to give the running game a new wrinkly, if indeed Barkley misses time.