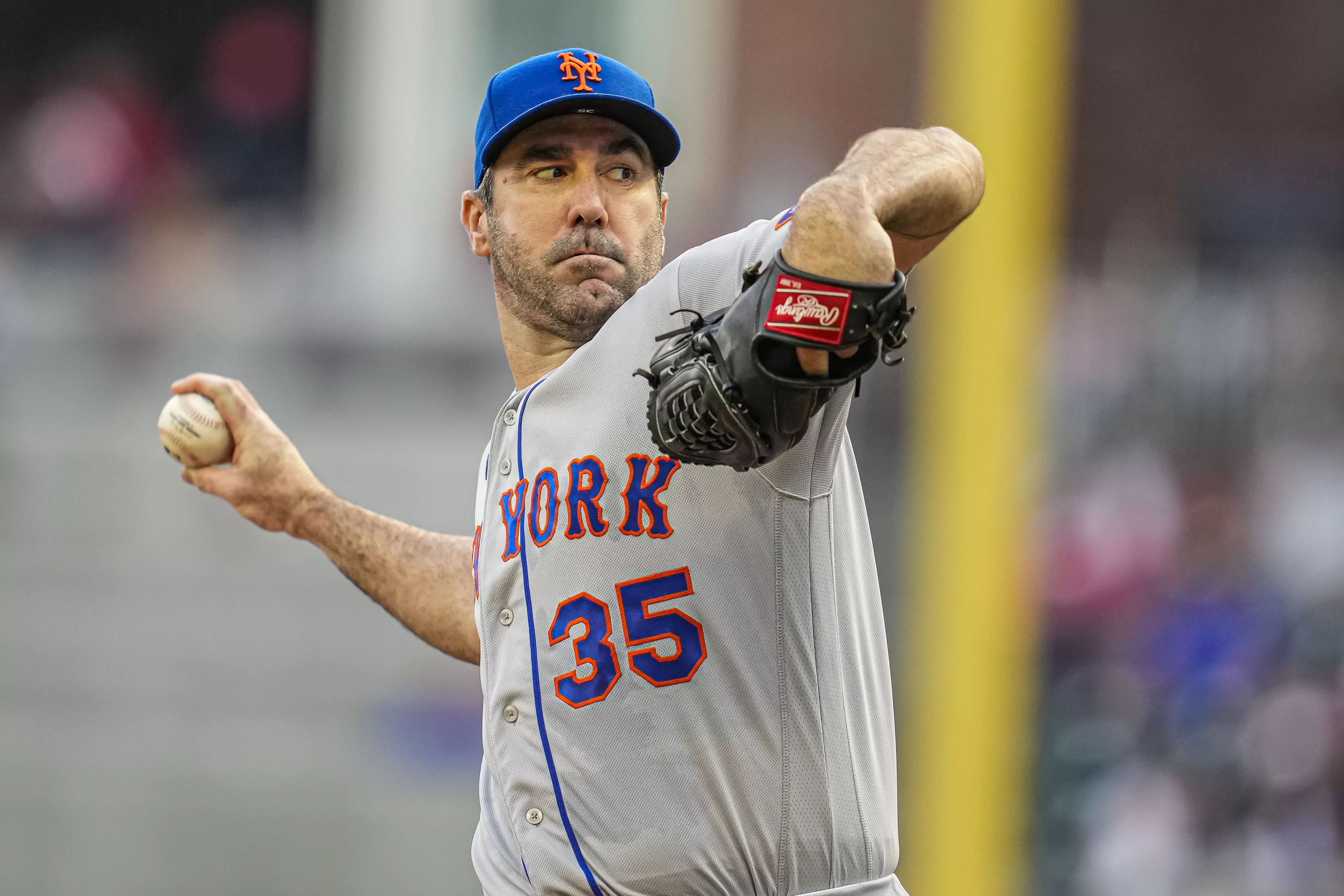 Jun 8, 2023; Cumberland, Georgia, USA; New York Mets starting pitcher Justin Verlander (35) pitches against the Atlanta Braves during the first inning at Truist Park. Mandatory Credit: Dale Zanine-USA TODAY Sports
MLB: New York Mets at Atlanta Braves
(New York, NY) – Major League Baseball is looking to make some changes to the pitch clock next season.
According to ESPN's Jeff Passan, the MLB competition committee may reduce the pitch clock to 18 seconds, down from 20, when runners are on base.
That's reportedly in response to a trend that unfolded as the season wore on – by late season, games took about seven minutes longer to complete than they had earlier in the year.
Six members representing various teams make up MLB's competition committee, as well as four players and an umpire. In addition to the runners on base time reduction, mound visits could be reduced from five per game, down to four.
Apparently Passan is hearing the 15-second clock would remain the same in terms of when runners aren't on base. And it makes sense the league is focused on the clock when runners are on base – 14% of the 2023 clock violations occurred with runners on. There were 1,094 in total.
The minor leagues have experimented with even shorter pitch clocks. Most used a 14-second clock without runners on, and 18 seconds if bases were occupied. Over the final month of the Triple A season, the runners on pitch clock was reduced to 17 seconds – a number universally used throughout the Arizona Fall league, which is a developmental season for minor leaguers.
As for mound visits, reducing the number to four may not have as much of an impact. On average, MLB games saw 2.3 mound visits per contest. In 98% of games, four or fewer visits were used.