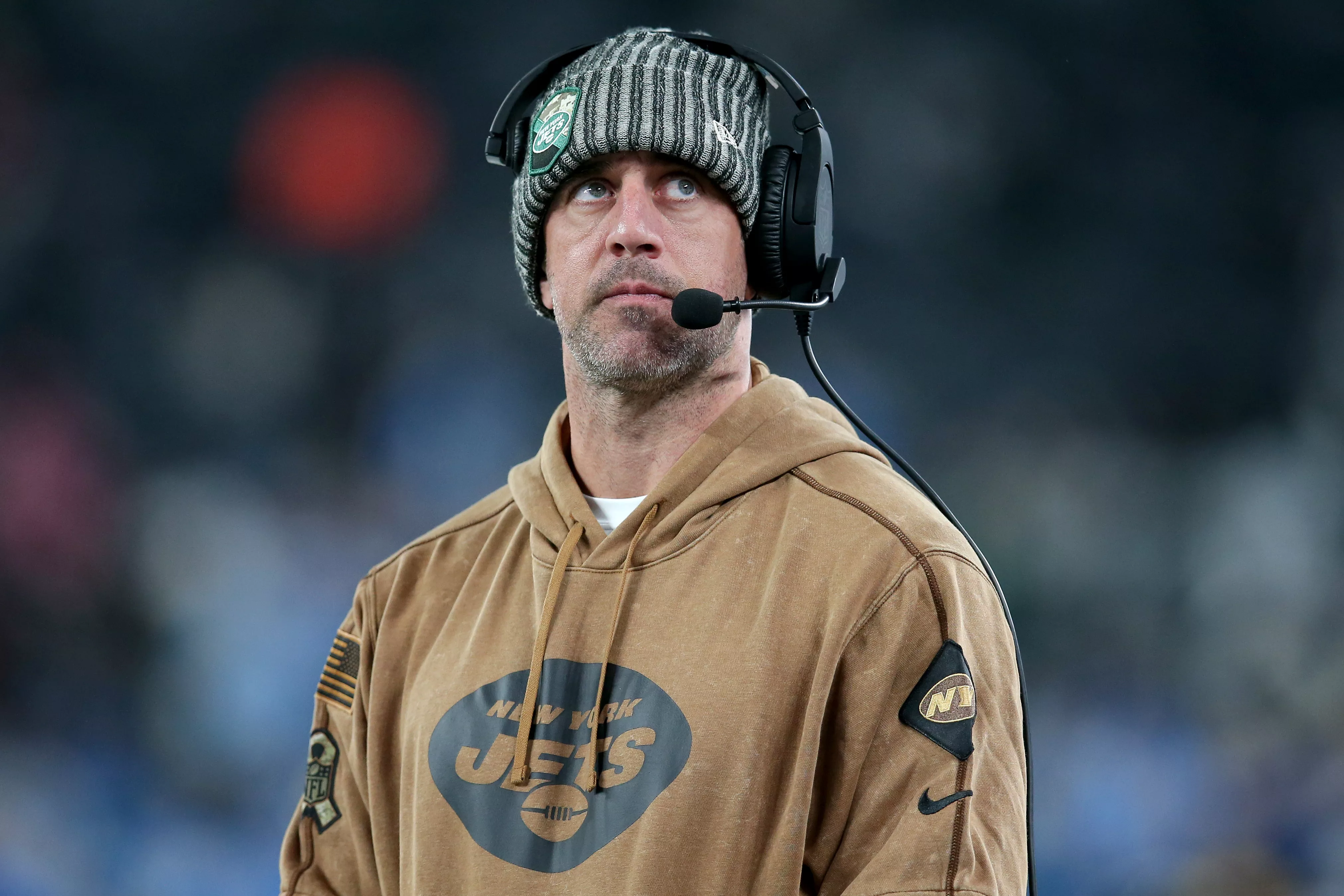 Nov 6, 2023; East Rutherford, New Jersey, USA; New York Jets injured quarterback Aaron Rodgers reacts during the fourth quarter against the Los Angeles Chargers at MetLife Stadium. Mandatory Credit: Brad Penner-USA TODAY Sports
NFL: Los Angeles Chargers at New York Jets
(Florham Park, NJ) – From the moment he went down with injury, Aaron Rodgers has struck a defiant tone and vowed to return to play this season.
Despite suffering a torn Achilles tendon – typically an injury that leaves players out for a full year – the veteran QB has said he expects to return before the end of the regular season.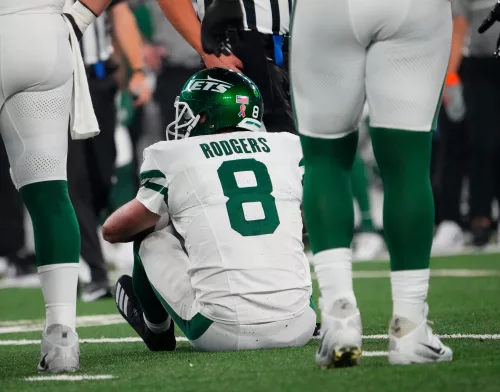 On Tuesday, Rodgers continued in that vein, explaining he intends to be with the team on a full time basis by Thanksgiving – which is just one week away. But how does Jets head coach Robert Saleh feel about the situation surrounding the 40-year-old, future Hall of Fame quarterback? He spoke to reporters Wednesday about Rodgers' potential return: "Aaron's a big boy. [He's a] grown man. No one's gonna know Aaron's body like Aaron knows his body. And if he feels after all the doctors clear him, and I'm sure there's a million of them, I have no idea on that stuff, but if Aaron says he wants to play, he's gonna play."
But even if Rodgers can get back on the field, it's not going to happen by this weekend, and the Jets are barely holding on in terms of playoff contention with a 4-5 record. Saleh was asked if the team feels like it needs to keep the season on life support, in the hope that Rodgers can resuscitate Gang Green: "Pressure's to keep it afloat just to keep it afloat. Pressure to go to the playoffs is always pressure, it's not for any one individual, it's not for any possibility. It's because we're competitors and we want to win football games, and I think Aaron is just icing on the cake."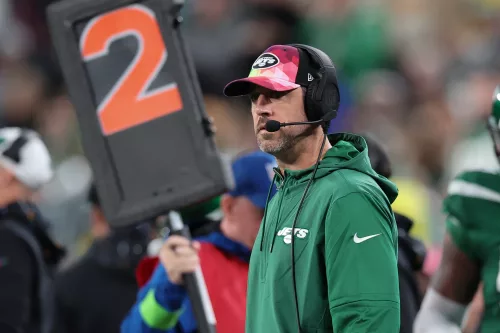 Which sounds pretty sweet. Jets fans, while preparing to nibble on turkey and stuffing, would likely sign up for a report that Rodgers is practicing in some capacity. Because that could definitely pave the way for a holiday season miracle in the Meadowlands.