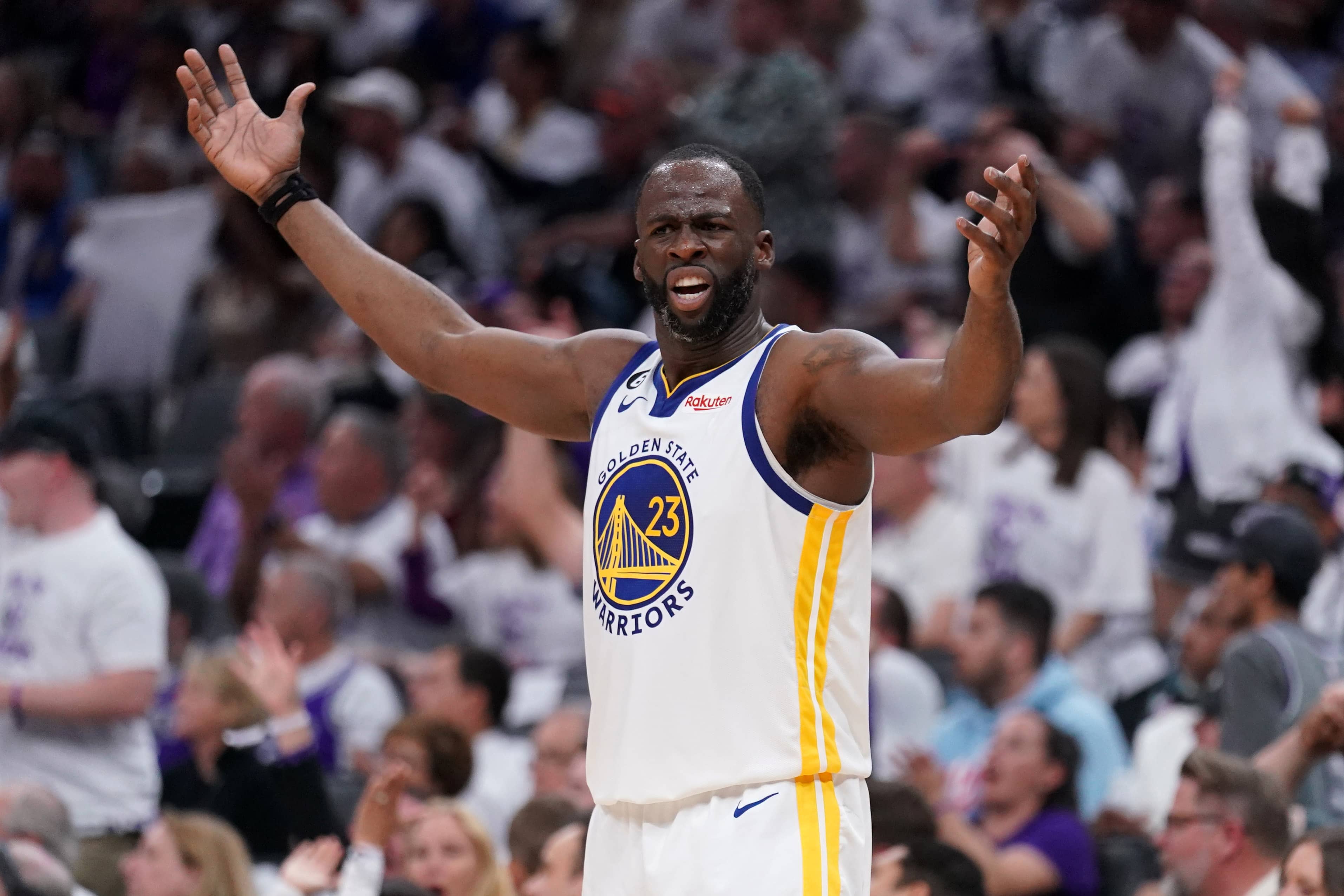 Apr 15, 2023; Sacramento, California, USA; Golden State Warriors forward Draymond Green (23) looks for a foul call after a play against the Sacramento Kings in the third quarter during game one of the 2023 NBA playoffs at the Golden 1 Center. Mandatory Credit: Cary Edmondson-USA TODAY Sports
NBA: Playoffs-Golden State Warriors at Sacramento Kings
(San Francisco, CA) — The NBA has suspended Golden State Warriors forward Draymond Green for five games.
The league announced the punishment on Wednesday after Green was involved in an on-court altercation with Minnesota Timberwolves center Rudy Gobert  and forward Jaden McDaniels.
The statement cited Green's "history of unsportsmanlike acts" in assessing the penalty.Green forcibly grabbed Gobert around the neck during Tuesday's in-season tournament game and was ejected from the game.
McDaniels and Warriors guard Klay Thompson were both fined 25-thousand dollars for their roles in the incident.
"Every situation is different, but to me, that was more than just a reaction. That was a personal attack," Gobert said. "Me being fined when I was being a peacemaker, and I chose to keep my hands up while I was being assaulted, it's shameful. Shameful. And I'm going to appeal that fine."
After the game Gobert tweeted, saying, "Insecurity is always loud."
This is Green's fifth suspension in his career.