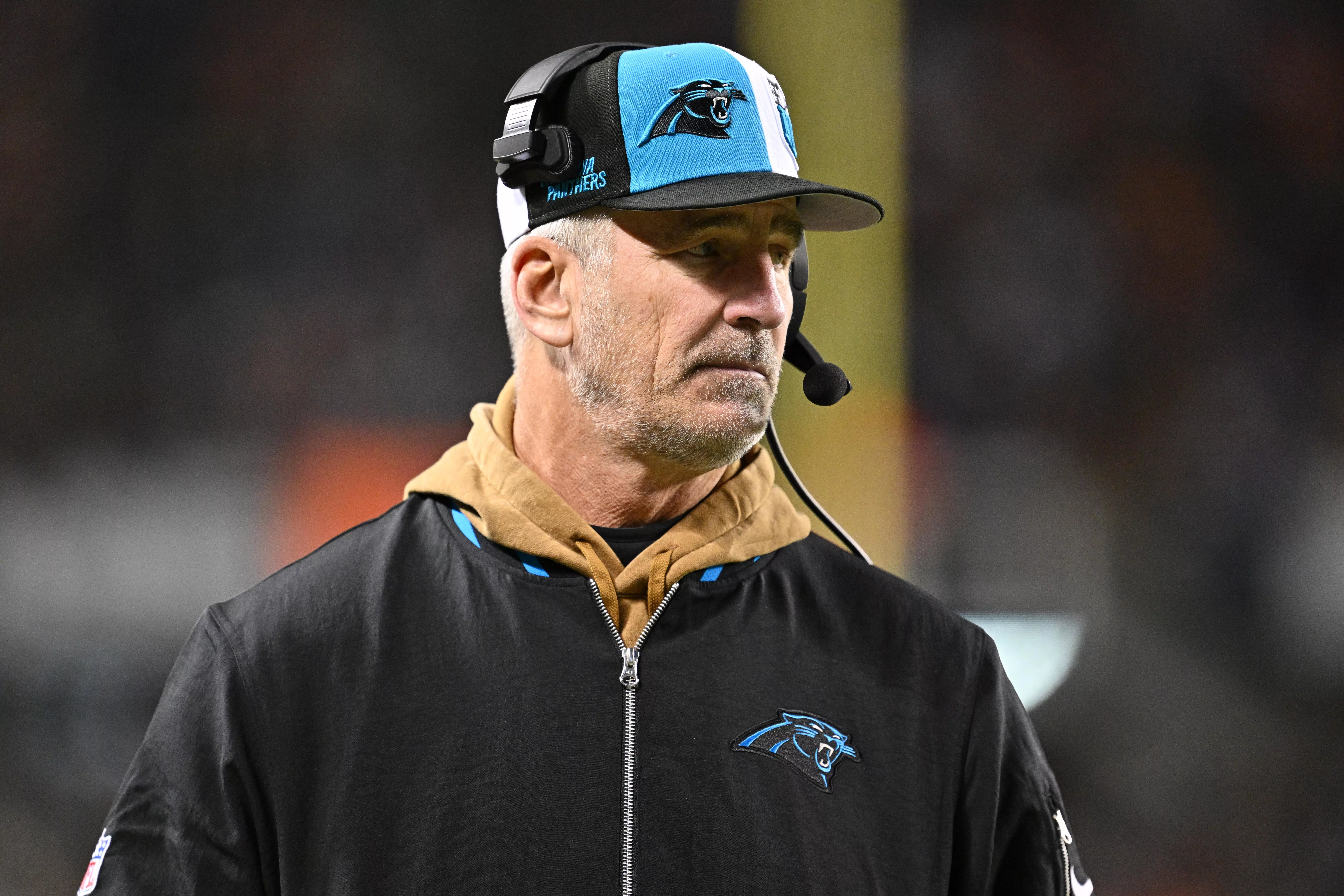 Nov 9, 2023; Chicago, Illinois, USA; Carolina Panthers head coach Frank Reich watches his team play against the Chicago Bears in the second half at Soldier Field. Mandatory Credit: Jamie Sabau-USA TODAY Sports
NFL: Carolina Panthers at Chicago Bears
(Charlotte, NC) — The Panthers are once again switching offensive playcallers.
Head coach Frank Reich is taking back the playcalling duties from offensive coordinator Thomas Brown for Sunday's matchup with the Dallas Cowboys.
Brown served as the offensive playcaller for the last three games, with the Panthers scoring only two touchdowns and averaging an abysmal 13.6 points per game over that span.
"This will have little or no impact on Thomas' long-term trajectory. He's too good of a coach and person," Reich noted of the OC.
Reich said that the decision was made because he needed to "put the team first."
"I'm in the position I'm in because of years of being a successful offensive coordinator and play-caller," Reich said on Wednesday. "We have eight games left, and I just want to my attention and everything I can do and everything I can bring to bear to help the offense take the next step. It'll still be collaborative. Thomas is still running the show as far as the offense and all the install meetings and game plans. He's still at the center. He and I work together like we've been all year. I trust Thomas more than anybody, and he's helped me become a better coach and better man. This isn't about that. This is about the team. This is about us all playing a role we think can help us these next eight games."
The Panthers are entering Week 11 with the worst record in the NFL at 1-and-8.