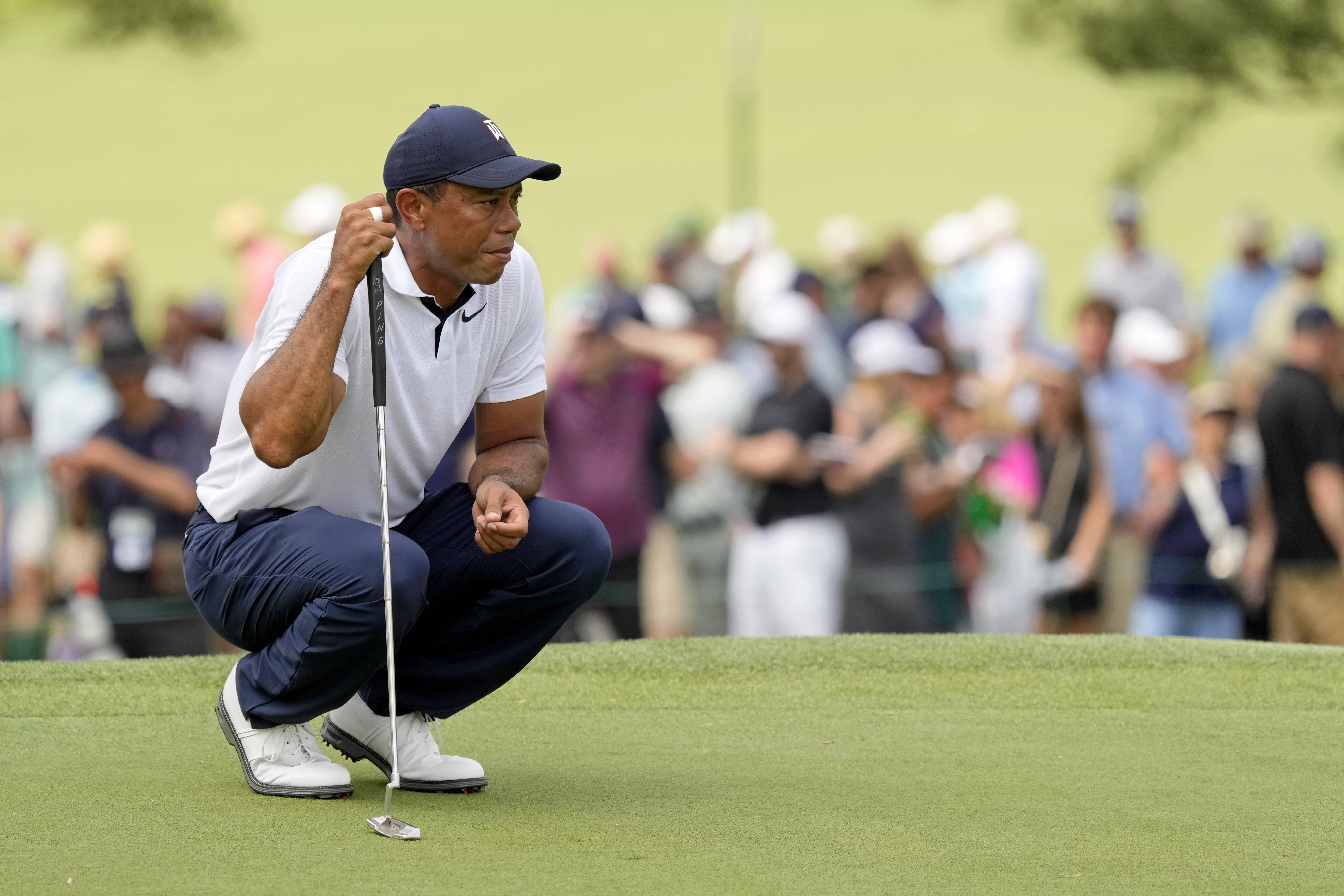 Apr 6, 2023; Augusta, Georgia, USA; Tiger Woods lines up a putt on the seventh green during the first round of The Masters golf tournament. Mandatory Credit: Michael Madrid-USA TODAY Network
PGA: Masters Tournament – First Round
Tiger Woods is set to make his first competitive start in seven months.
Woods has committed to playing in the Hero World Challenge in the Bahamas starting on November 30th. It will be his first competition since undergoing ankle surgery in the spring.
The 47-year-old will join 19 other players in the pursuit of a $3.5 million purse. It's an elite field, including eight of the world's top 10.
"My ankle is fine," Woods said. "When they fused my ankle, I have absolutely zero issues whatsoever. The pain is completely gone. It's the other areas that have been compensated for."
All four rounds of the competition will air on Golf Channel, while NBC is set to broadcast the the third and final rounds.