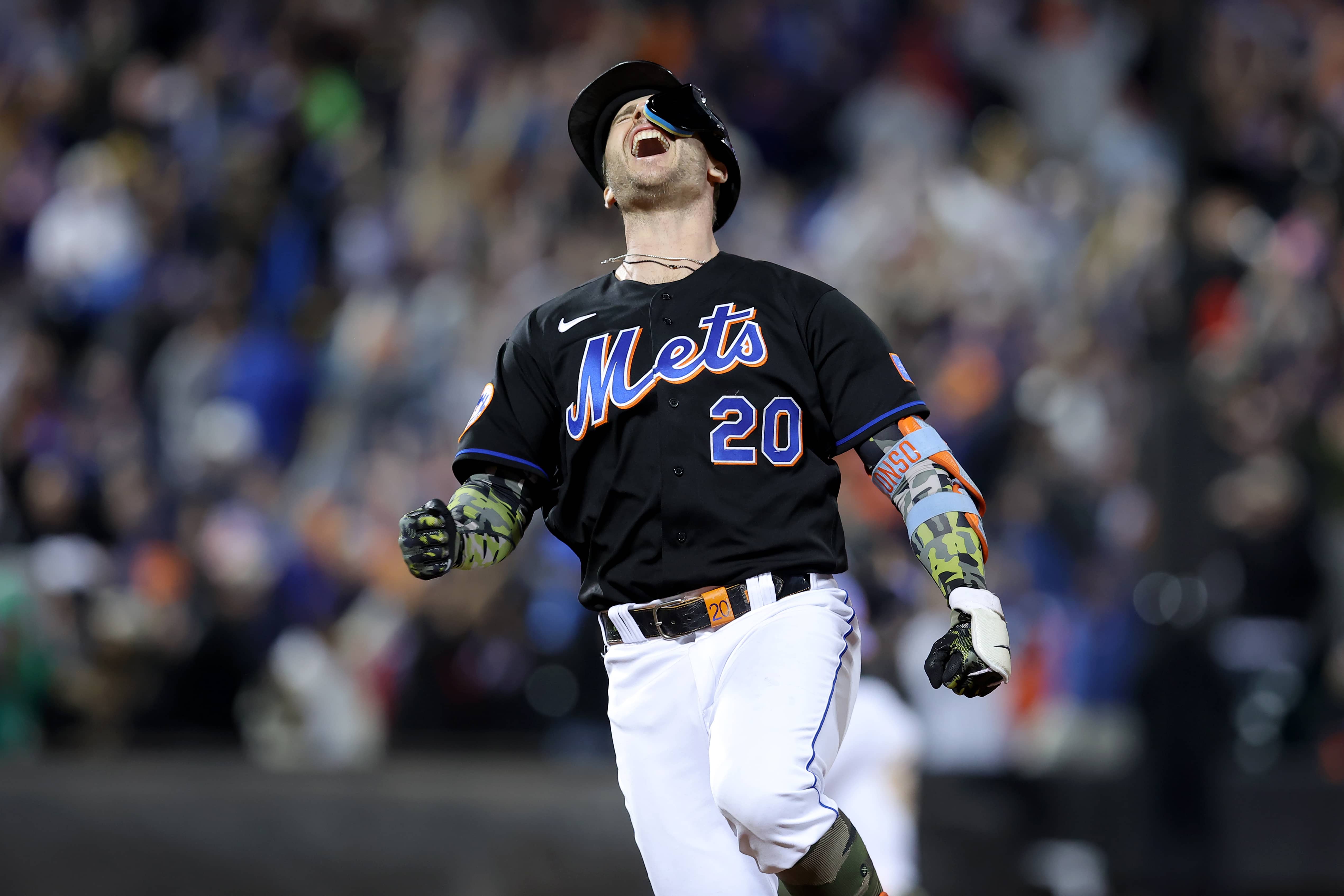 May 19, 2023; New York City, New York, USA; New York Mets first baseman Pete Alonso (20) reacts as he rounds the bases after hitting a game tying grand slam home run against the Cleveland Guardians during the seventh inning at Citi Field. Mandatory Credit: Brad Penner-USA TODAY Sports
MLB: Cleveland Guardians at New York Mets
(New York, NY) — Mets manager Buck Showalter is not a fan of f-bombs.
Following first baseman Pete Alonso's three-run, walk-off homer versus the Rays last Wednesday, Alonso said "let's f–king go Mets" in a postgame interview with SNY.
The f-bomb aired uncensored.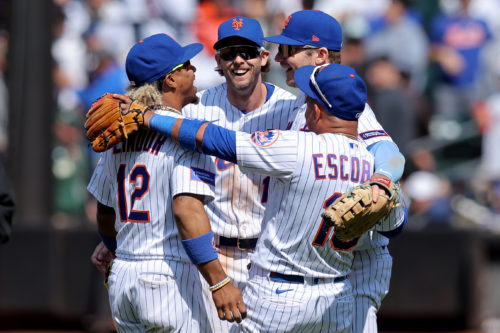 "I get to hear some things he says in the dugout and some things he shouldn't say outside the dugout here and there," Showalter said on "The Michael Kay Show" on Tuesday. 
"…that's another story for another day, even though I'm sure it will be here shortly," he added.
Showalter proceeded to allude to his childhood when talking about Alonso's foul mouth,
"I learned my lesson a long time ago," Showalter said. "My mother could read lips and boy, that Sunday drive home after a day game when I would always call her and put the phone on speaker, she would tell me, and I always felt horrible.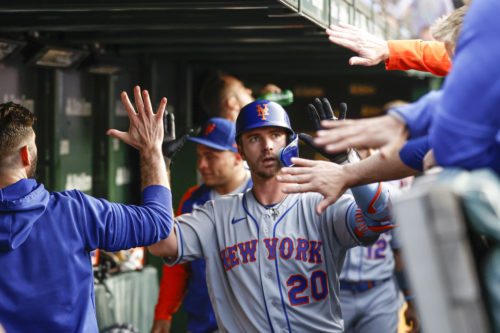 Showalter also took the time to boost himself up for having a clean mouth. "Let's face it, everybody on this call, with the exception of me, has used that word," Showalter said.
Jokes aside, Showalter hopes the situation never happens again.
Alonso leads the majors with 18 home runs and the National League with 43 RBIs – so Buck may have to deal with it for now.